San Francisco, California, is an awesomely vibrant city that attracts real estate seekers from around the world, and for a good reason. The stunning natural landscape in and around the city, the delicious food for every mood, and the simply gorgeous weather make it hard to go wrong when moving your family to this incredible area.
If you left your heart here and would love to look into the stunning
homes for sale
in San Francisco, read on for six reasons families love living in the area.
1. Nature is always nearby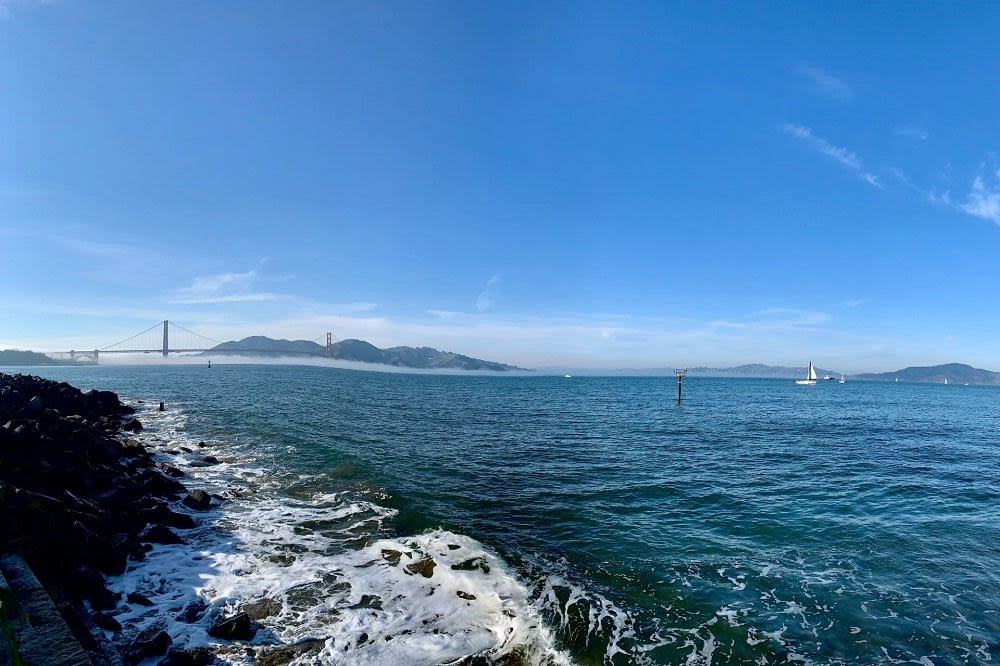 Photo courtesy of Unsplash
Whether you want to stay in the city or plan to make a short drive out to the surrounding communities, there's an abundance of activities for families to explore when buying San Francisco real estate. One of the major attractions for families is the
Presidio
, a national park located at the Golden Gate Bridge. This enormous park provides ample opportunity to explore nature on one of its gorgeous tree-surrounded trails that overlook the ocean. Families can also visit one of Presidio's beaches, complete one of the self-guided activities, or spend time at the scenic outlooks.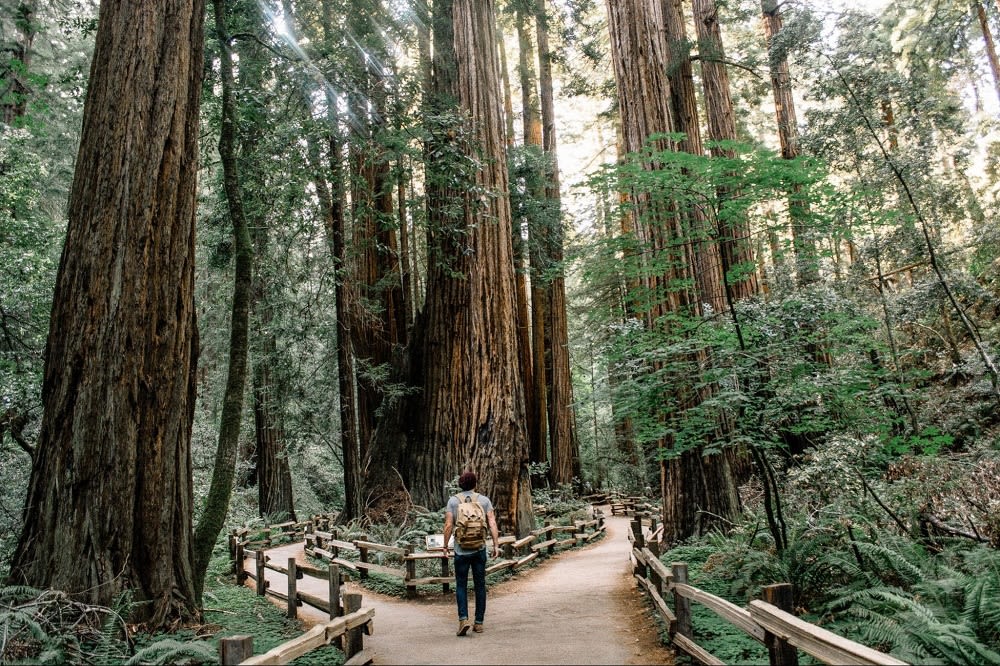 Photo courtesy of Unsplash
If you're in the mood for a short boat ride, you can take the ferry to
Angel Island State Park
, San Francisco Bay's most extensive natural island. Adventure lovers will find their place here, as there are many hiking trails to explore. The island contains rich historical significance, both in its origins and as a military base. The surrounding area is just as rich with wonder, with spots like
Muir Woods
located just 12 miles outside San Francisco. Here, families can enjoy the view of the stunning Redwoods while walking one of its several hiking trails. You can also drive to Carmel-by-the-Sea, Point Reyes National Seashore, and Half Moon Bay for some impressive coastal landscapes.
2. There's always a playground or park to play at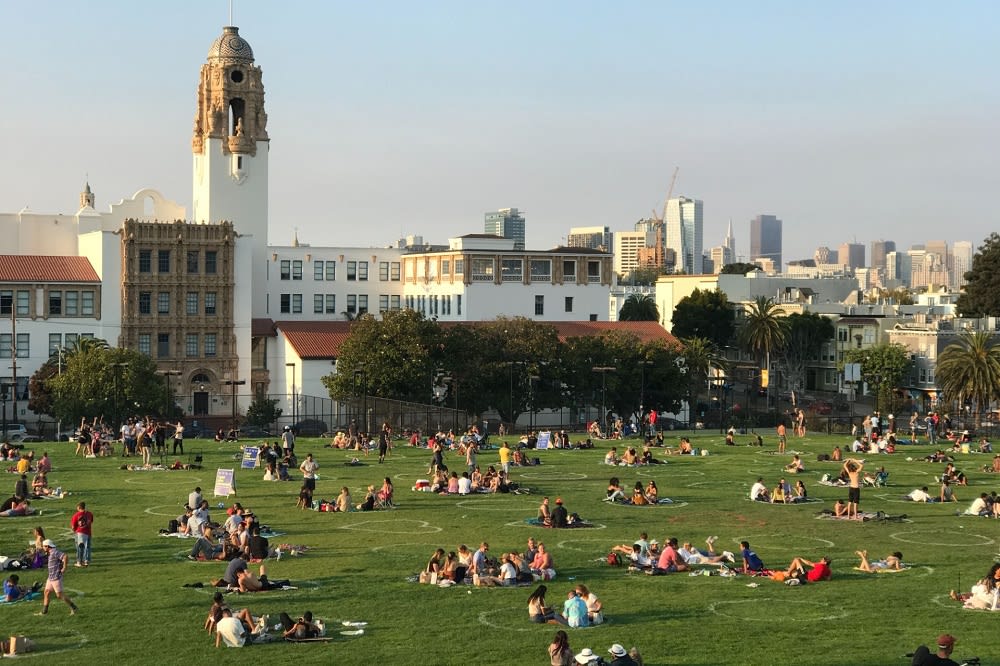 Photo courtesy of Unsplash
There's no need to do extensive planning for a day of family fun in this city; San Francisco features numerous playgrounds, often within walking distance, depending on which neighborhood you reside in. One of the most popular is
Mission Dolores Park
, which is nearly 16 acres. The Helen Diller playground here has everything a kid needs to have fun, including a 45-foot-long super slide nestled into the hillside. In addition to its playground, the area is equipped for all types of recreation with a soccer field, a basketball court, six tennis courts, dog play areas, and plenty of green lawns with palm trees for shade.
Another park that families looking for homes for sale in San Francisco can visit is the
Golden Gate Park
. Larger than Central Park in New York, this park has several attractions to keep the family entertained, from the Japanese tea garden, the park carousel, and playground to views of flowers and buffalo. There are several meadows, groves, and lakes to enjoy the local flora and fauna or admire the Golden Gate Bridge. These are only a couple of the many parks and playground options that San Francisco has to offer.
3. Activities to keep everyone entertained
Photo courtesy of Unsplash
There's plenty to explore for families looking for San Francisco real estate, as the city's population makes it a bustling force of nature. The
San Francisco Zoo
is a great place to spend a weekend with the kids; it's home to more than 2,000 endangered, rescued, and exotic species so the whole family will have hours of fun. Families can also sign up for camps and classes for some extra summer fun.
Photo courtesy of Unsplash
The art scene in this city is noteworthy and perfect for families who want to foster creativity in their homes.
Festivals and fairs
span a wide range of interests, including museums, galleries, and street art. Regarding culinary creativity, there are plenty of
farmer's markets
in San Francisco to explore new tastes.
4. The mild coastal climate
The coastal
climate
is another perk of the city, with mild summer and winter weather. Known for its fog, the city has several options in eastern neighborhoods that are less foggy if that's a concern for your family. The rainy period averages 24 inches a year, while humidity stays low. Mild weather means outdoor play is possible year-round, which is great for families looking for homes for sale in San Francisco.
5. Walkability and public transportation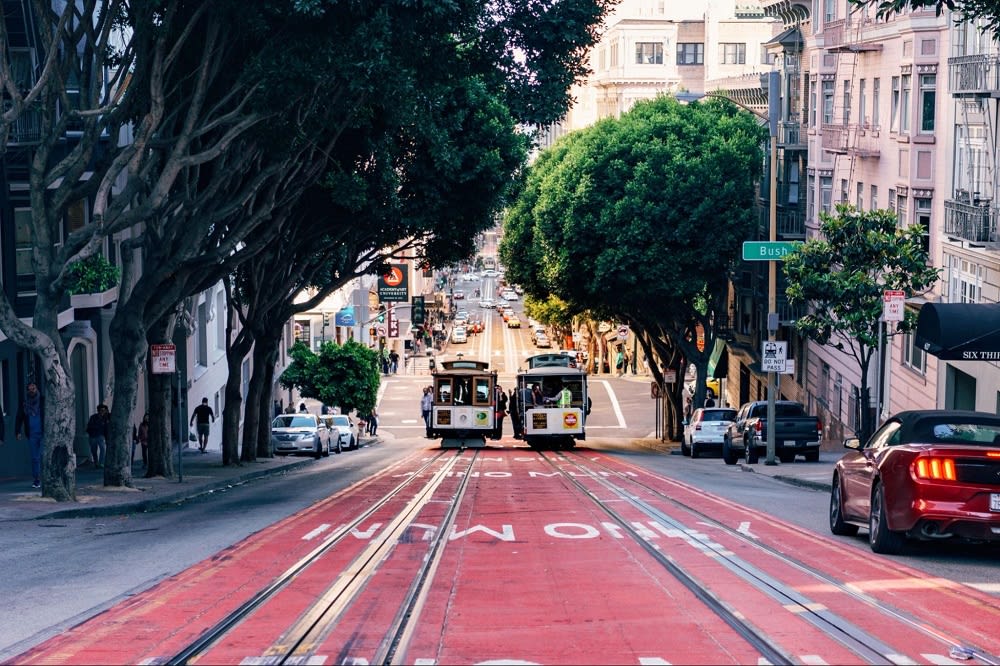 Photo courtesy of Unsplash
It may feel counterintuitive based on the size of San Francisco, but this big city is
walkable
. People often avoid sitting in traffic by opting to walk or bike to work or the store. And, if you need to be somewhere that's a little further from home, public transportation is reliable and efficient. The
MUNI
supports many passengers yearly, and even if you aren't a fan of sitting or standing in an enclosed space with strangers, it'll beat trying to find (and pay for) public parking.
6. Excellent food options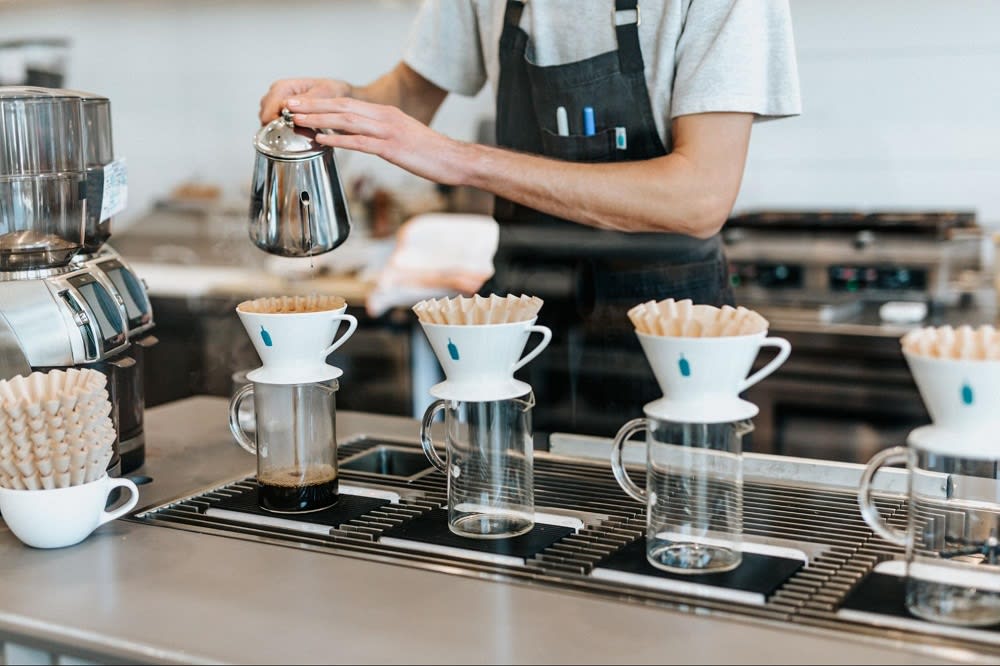 Photo courtesy of Unsplash
Whether taking the family out for a fancy meal or grabbing a quick bite from a nearby food truck, there are endless options to expand everybody's palates. San Francisco really shines in its culinary scene, and families will never be short on new places to try. Even if you have a picky eater, the aroma of numerous
bakeries
is hard to resist, full of fresh bread and unique and tasty pastry creations. The
coffee scene
is phenomenal too, and sampling what there is to try at all the different coffee shops and cafés will keep any busy parent fueled for the day.
Ready to search for San Francisco real estate?
From endless outdoor recreation and activities, great weather and transportation, and food selections for the whole family, the above reasons are only the tip of the iceberg that makes San Francisco an excellent choice for families. For help finding your new home in this incredible city, contact local expert
Missy Wyant Smit
to guide you through the process. As one of San Francisco's top agents, you can count on
Missy
to find you the perfect new home.
*Header photo courtesy of Shutterstock