If you're looking to get out of the house this spring, consider a day trip around the San Francisco Bay Area! Though the city is known for its iconic Golden Gate Bridge and hill-scaling trolleys, there's so much more to do in the surrounding area, including beaches, hikes, camping, and much more.
Here are some of the best spring day trips to take by yourself or with your family:
Sausalito
Sausalito gets its name from Saucito, which means "little willow" in Spanish. Before the arrival of Europeans, Native Americans known as the Coast Miwok lived in the area for over 3,000 years. Sausalito sits right across from the Golden Gate Bridge and has some of the most beautiful attractions that the Bay Area can offer. This small town invites visitors to explore its spectacular surroundings via hiking adventures, hidden walkways, and tours on or along the coastline.
Coastal Walkers is one of the best ways to experience the iconic Golden Gate Bridge, Marin Headlands, Marin's ancient Redwood Forest, and San Francisco Bay. Take a stroll through the city's shorelines and visit its hidden scenic beaches, all while learning about the region's natural and maritime history. Seaplane Adventures can also show you breathtaking views of the Golden Gate Bridge, Alcatraz Island, Muir Woods, and much more.
Monterey
Just to the south of the Monterey Peninsula lies the small town of Monterey. Here, visitors can enjoy plenty of outdoor activities and attractions, including whale watching, horseback riding, kayaking, and much more. The California coast is one of the only places visitors can experience the whales year-round!
In Monterey, whale watching is as close-up and exciting as an African safari. Whether humpback, blue, or gray whales, these majestic creatures will awe you with their size and grace. If you're more of a land adventurer, horseback riding at the V6 Ranch will bring out your inner cowboy or cowgirl. The ranch has more than 50 miles of trails, offering a rustic feel mixed with modern luxuries.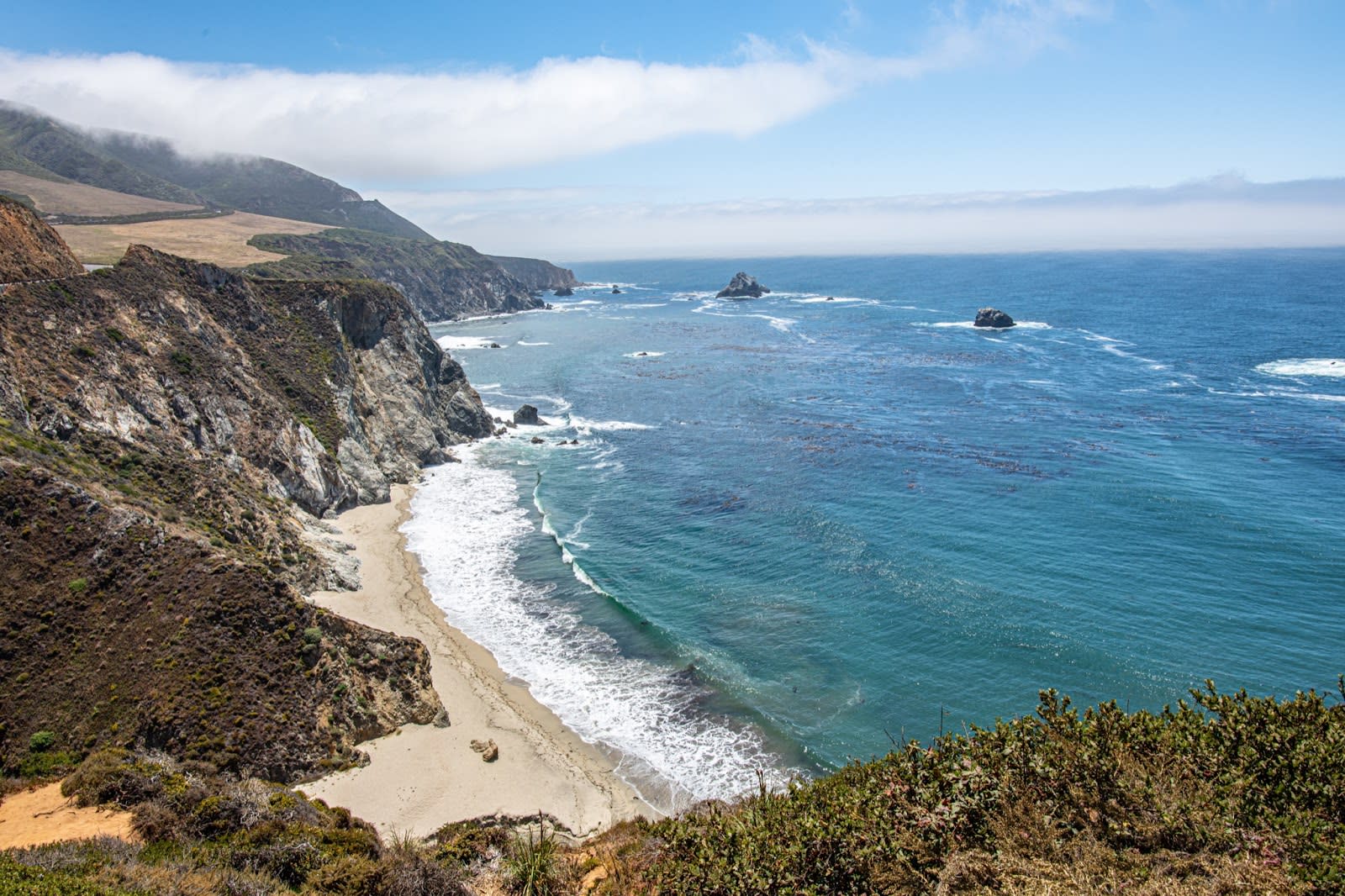 Santa Cruz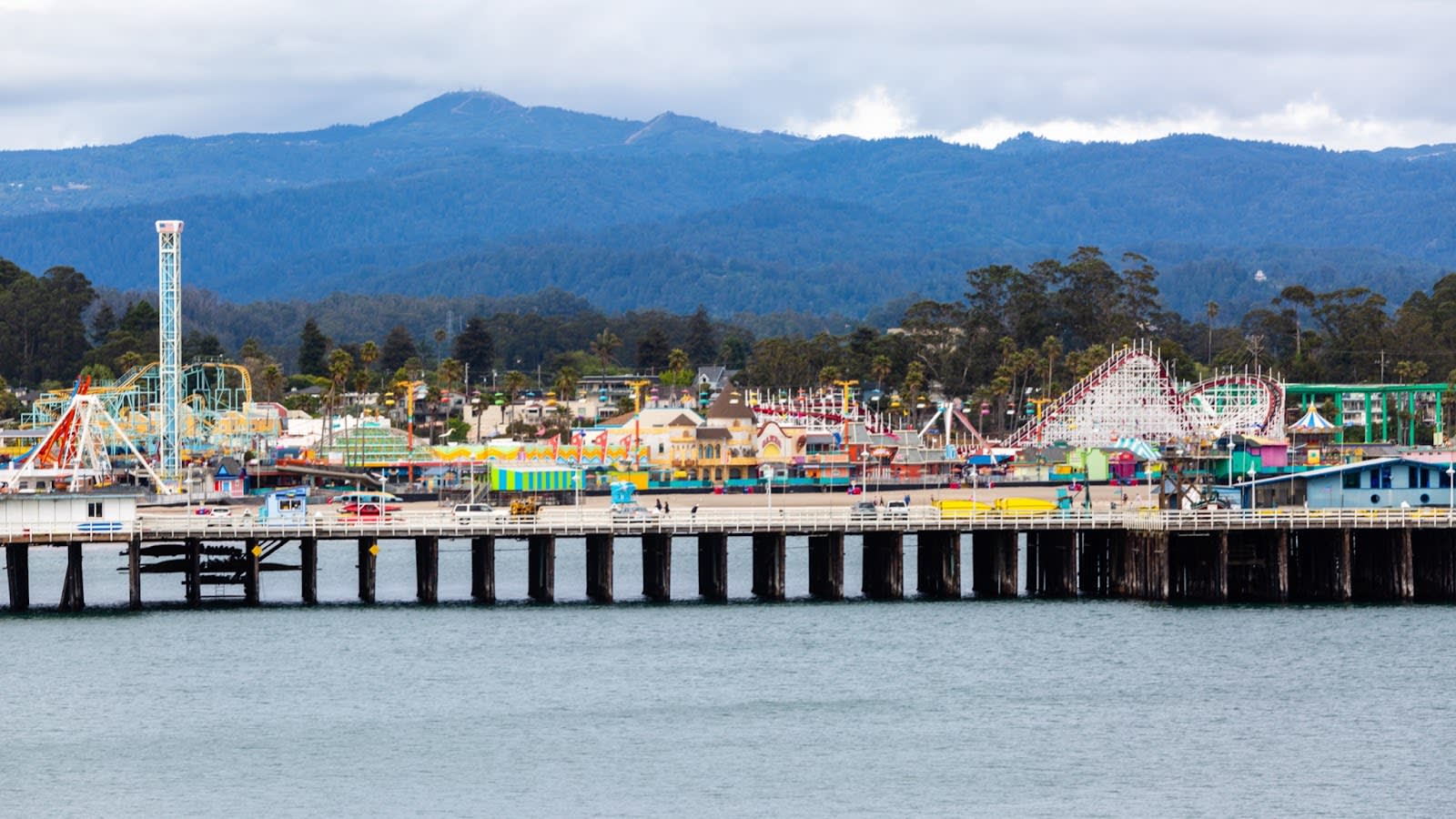 Seventy-four miles south of San Francisco is the Santa Cruz Beach Boardwalk. Active for more than a century, the boardwalk is known for its variety of rides, of which two — The Giant Dipper and Looff Carousel — are the most popular. Try to visit on a Friday night during the spring and summer, when the boardwalk usually hosts two free concerts in the evening! Rides and rollercoasters are open seven days a week, from April to August, but only on weekends during the fall and winter months.
If you're an adrenaline junkie, you can also join a few excursions with Adventure Out, with tours of the mountains or on the sea. These trips take full advantage of showing off diverse ecosystems and terrains. Adventure Out even offers surfing camps and rock climbing, classes! Santa Cruz is the perfect place for any outdoor activity and sports, including volleyball, disc golfing, hiking, biking, and much more.
Napa Valley
Napa Valley is the perfect getaway trip if you enjoy wine tastings and vineyard tours. Only 58 miles from San Francisco, Napa Valley is known for being California's premier wine country. However, there's a lot more to the area than just vineyards and tastings. There are plenty of outdoor activities and excursions such as farmer's markets, bike tours, and even hot air balloons! Visitors are welcome to enjoy the stunning and scenic views of the vineyards high above the ground.
Just north of the valley is the small town of Calistoga. It was renowned for its hot spring resorts in the late 1800s, where visitors enjoyed relaxation, healing, and natural beauty. Calistoga Balloons will take you on a ride you'll never forget as you enjoy the incredible views.
Carmel Beach
If you're going to Monterey, you might as well head a bit more south and visit Carmel Beach! Attached to the pleasant town of Carmel-by-the-Sea, Carmel Beach is renowned as one of the best beaches in the area. Some of its best features are its white sand, vibrant blue waters, and a scenic pathway called Scenic Road, which will lead you to the charming Carmel River State Beach. Take a short walk down the path onto the beach, and you may spot a few stingrays.
Take a walk through any part of the beach, where unique attractions will greet you. If you're a lover of architecture, a stroll through Carmel's residential areas is also a treat. The famous styles of twentieth-century builders such as Michael Murphy and Hugh Comstock are still standing. The Carmel Heritage Society offers interesting historical walking tours that show off some of the town's architectural and cultural gems.
Sonoma
Sonoma County offers more than 60 regional and state parks for travelers to explore. Walk among redwood forests, kayak along the coast or down rivers, or just sit down, relax, and enjoy the sounds of nature. Fishing opportunities are plentiful in Sonoma County, and there are various spots at parks along the Russian River. The river is a popular destination for fishing all year - steelhead runs in the fall and winter, shad in the spring, and bass, bluegill, and catfish in the spring. Great parks for fishing along the Russian River include Cloverdale River Park, Steelhead Beach, Wohler Bridge, Del Rio Woods, and Sunset Beach River Park.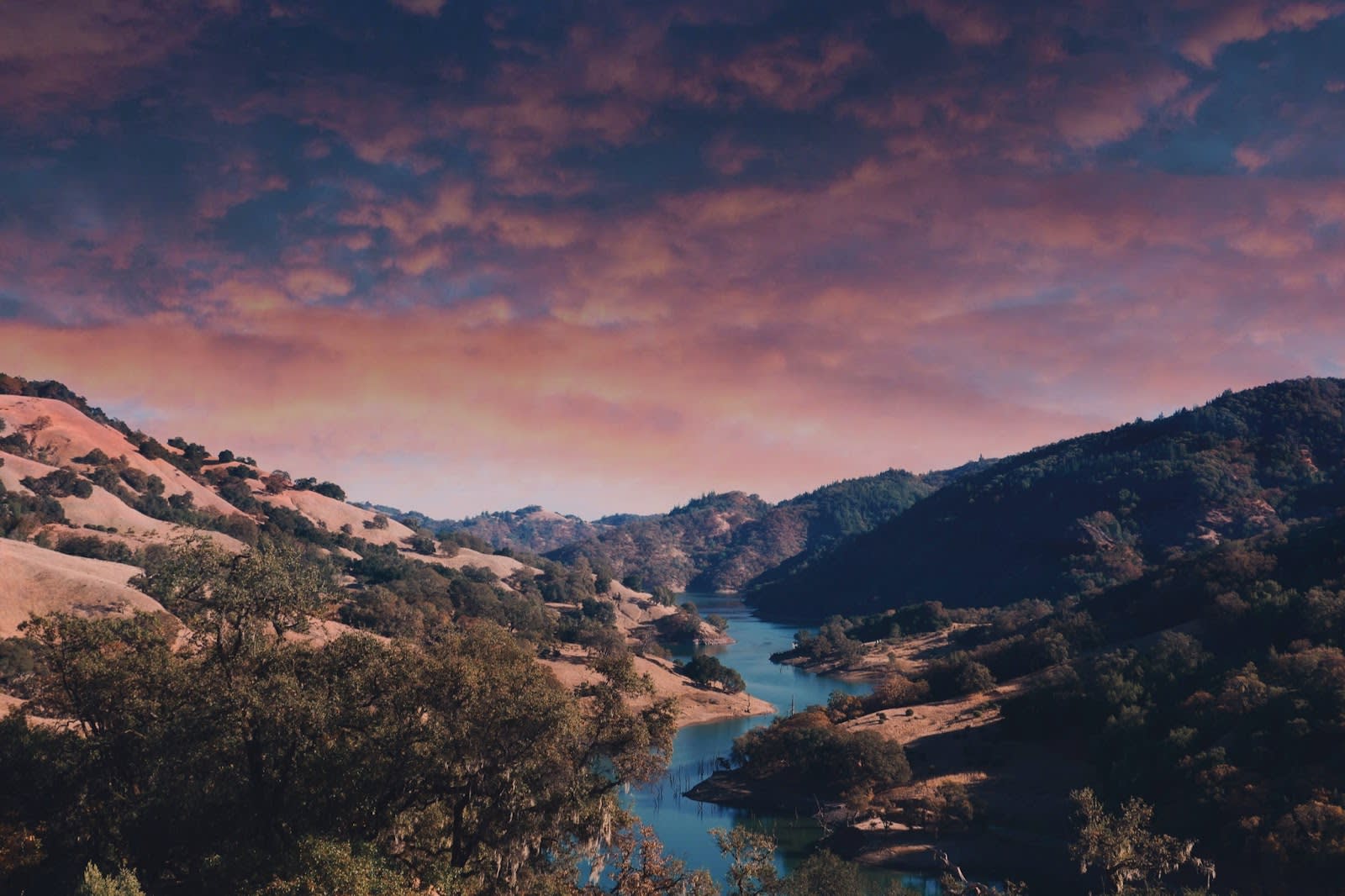 You can also experience the Northern California Redwoods as you never have before with Sonoma Canopy Tours. The tours offer unique courses featuring seven ziplines, two sky bridges, a glorious spiral staircase, and a rappel back down to the forest floor. One of the ziplines is even more than 700 feet long. Get up close and personal with some of the tallest and oldest living parts of nature, including a tree named "Walter," the oldest living tree on the grounds.
San Jose
Take a family trip about 50 miles south of SF and find yourselves in San Jose. San Jose welcomes visitors to spend time outdoors and see its beautiful vistas from the city's endless trails and parks. Take a hike with the family at Alum Rock Park, or go to higher altitudes at Castle Rock State Park to immerse yourself in nature.
If you're looking to stay away from adventure walks or need to take a break from the heat, San Jose has one of the largest water parks in Northern California. Raging Waters sits next to Lake Cunningham, and it's the perfect spring getaway for families and all age groups. The park offers a variety of exhilarating rides for the thrill-seekers and The Endless River for the loungers.
Sacramento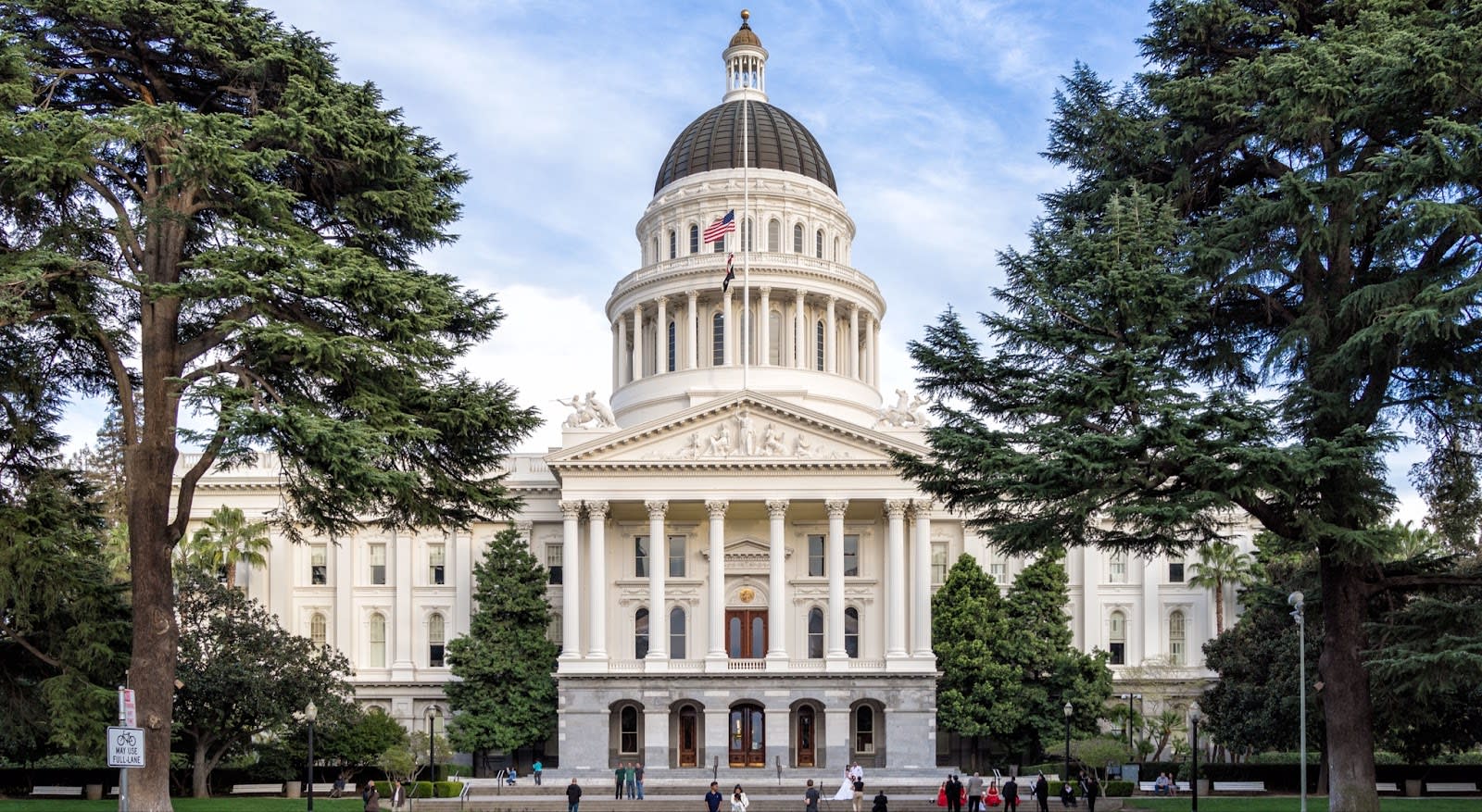 There's a lot of rich history in California's state capital. The most well-known was the Gold Rush when the 19th-century discovery of gold in America's west led to a boom of relocation to and development of western states, particularly California. Capitol Park has been home to the state government since 1869. The museum holds many collections and artifacts depicting California's history, including antiques, murals, and governors' portraits.
There's so much more to explore outside the museum, too! Take a walk with the family through the rest of the park, which houses memorials such as the Civil War Memorial Grove, the California Vietnam Veterans Memorial, and a life-size statue of Junípero Serra, who colonized the state. Sacramento also has 200 parks, where camping is plentiful, and two rivers. Cal Expo RV Park sits in the heart of Sacramento and is convenient for nearby shopping and attractions.
Muir Woods National Monument
Muir Woods National Monument is a perfect summer day trip for those seeking to enjoy the outdoors. Located right across from the Golden Gate Bridge, this attraction offers miles of walking trails that will take you through its well-known redwood trees and along the coast. Muir Woods contains six miles of trails that lead into the surrounding Mount Tamalpais State Park.
Not far from Muir Woods is the Golden Gate National Recreation Area, which offers many more opportunities to experience breathtaking views of the Bay Area. Kids especially could have an experience they'll never forget, as they'll have the chance to become a Junior Ranger. As a Junior Ranger, your child will learn how to help care for the national parks in the area and discover new ways to enjoy the outdoors.
Moving to San Francisco
If you are planning to move to San Francisco and are interested in Bay Area real estate, contact Missy Wyant Smit today. As a leading San Francisco realtor in the area, Missy serves a wide range of neighborhoods in San Francisco and can help you find a property that's perfect for your lifestyle.