From coast to coast, the start of fall heralds a wealth of autumnal delights and seasonal luxuries to enjoy—from pumpkin-spiced everything and oversized sweaters coming back en vogue to football season and glorious hikes as you watch the colors of the leaves change. Though autumn in the Bay Area may not be renowned for its burst of fall colors like the East Coast, any Bay Area real estate owner knows that with a little bit of planning, you can find ample opportunities to experience the beauty of the season's changing foliage.

With our fair share of oak trees, maples, hardwood trees, and aspen groves spread amongst Northern California's regional parks, botanical gardens, and vineyards, late September marks the moment Bay Area residents can start to bundle up and head outside for a splendid fall hike. Though the season's glorious aesthetics begin at higher elevations in September, the beauty of it spreads out along the coast and down throughout the Bay Area in October. Whether you're looking to head up to the Sierras or stay local, here are some epic places to savor the changing colors of a Northern California fall: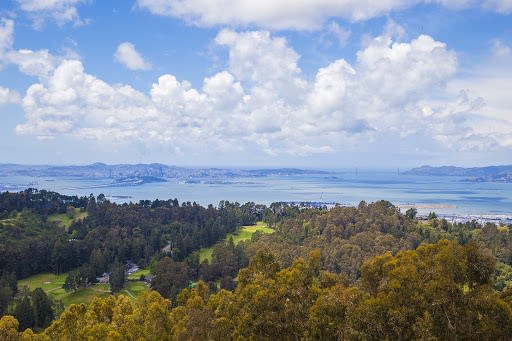 Tilden Regional Park is a 2,079-acre regional park in the East Bay, tucked between the Berkeley Hills and San Pablo Ridge. With steep valleys and dense stands of timber, this park offers hikers a rare wilderness experience so close to Oakland and Berkeley—while its high ridges and peaks offer spectacular panoramic views over the San Francisco Bay. With a lush forest and a tranquil lake to enjoy, the 3.3-mile hiking trail transforms into a bounty of vibrant gold, red, and yellow leaves as autumn deepens. Starting at Lake Anza's north end will take you to a bridge that crosses over the stunning lake's spillway and put you on the Wildcat Gorge Trail, where you'll descend into a forested path that will whisk you into a colorful world of fall foliage. Taking the Curran Trail will lead you to a ridge overlooking Wildcat Canyon, where you can view the changing colors of the autumn leaves from above.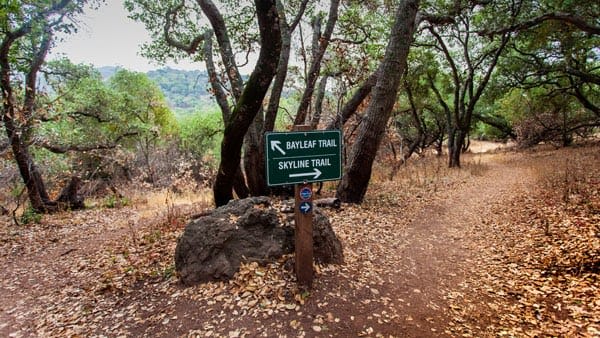 Autumn is the best time of year for Bay Area real estate owners to head across the Golden Gate Bridge and explore the kaleidoscopic wonders of Napa Valley's harvest season on foot. Crisp weather and crystal-clear days in combination with the lush landscape of vineyards, valleys, and forests make Napa in the fall a sight to behold from any vantage point—and one of the best can be found along Skyline Park's 9.1-mile Perimeter Loop. From the vantage point of the trail, you'll be greeted by expansive views of Napa's copper and gold region as the vines shed their fruit and leaves and prepare to nestle for the winter. Skyline Park is an 850-acre wilderness area with over 25 miles of hiking trails to choose from—and on a clear day from the Perimeter Loop trail, you can see all the way to the San Francisco Bay. The trail is a moderately challenging hike that isn't too difficult, though it can be heavily trafficked due to the views of the region it garners—along with its picturesque views of Lake Marie and Sugarloaf Peak.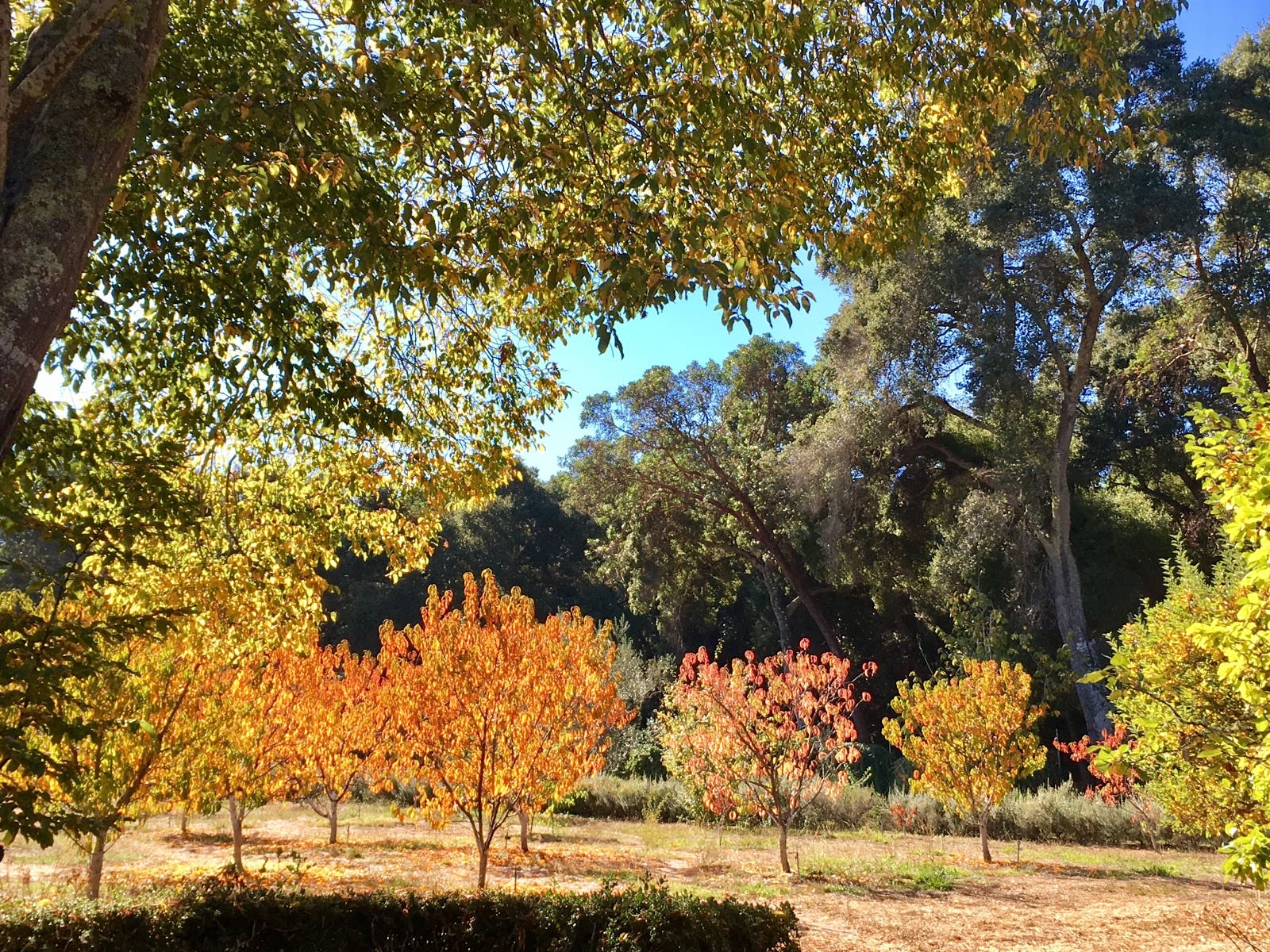 Filoli is an elegant country house set in 16 acres of formal gardens surrounded by a 654-acre estate in Woodside—on the southern end of Crystal Springs Reservoir about 25 miles south of San Francisco proper. The estate's world-renowned gardens are an enchanting sight to behold during any season of the year. They are structured as a series of formally-enclosed spaces that are framed within brick walls and clipped hedges that open and flow from one garden to another—offering guests more of an active walk than a challenging hike. Due to Filoli's extensive variety of flora, the estate hosts a full calendar of heartwarming harvest season events where guests can indulge in the changing colors of the leaves—including hosted fall nature hikes that take place on Saturday mornings.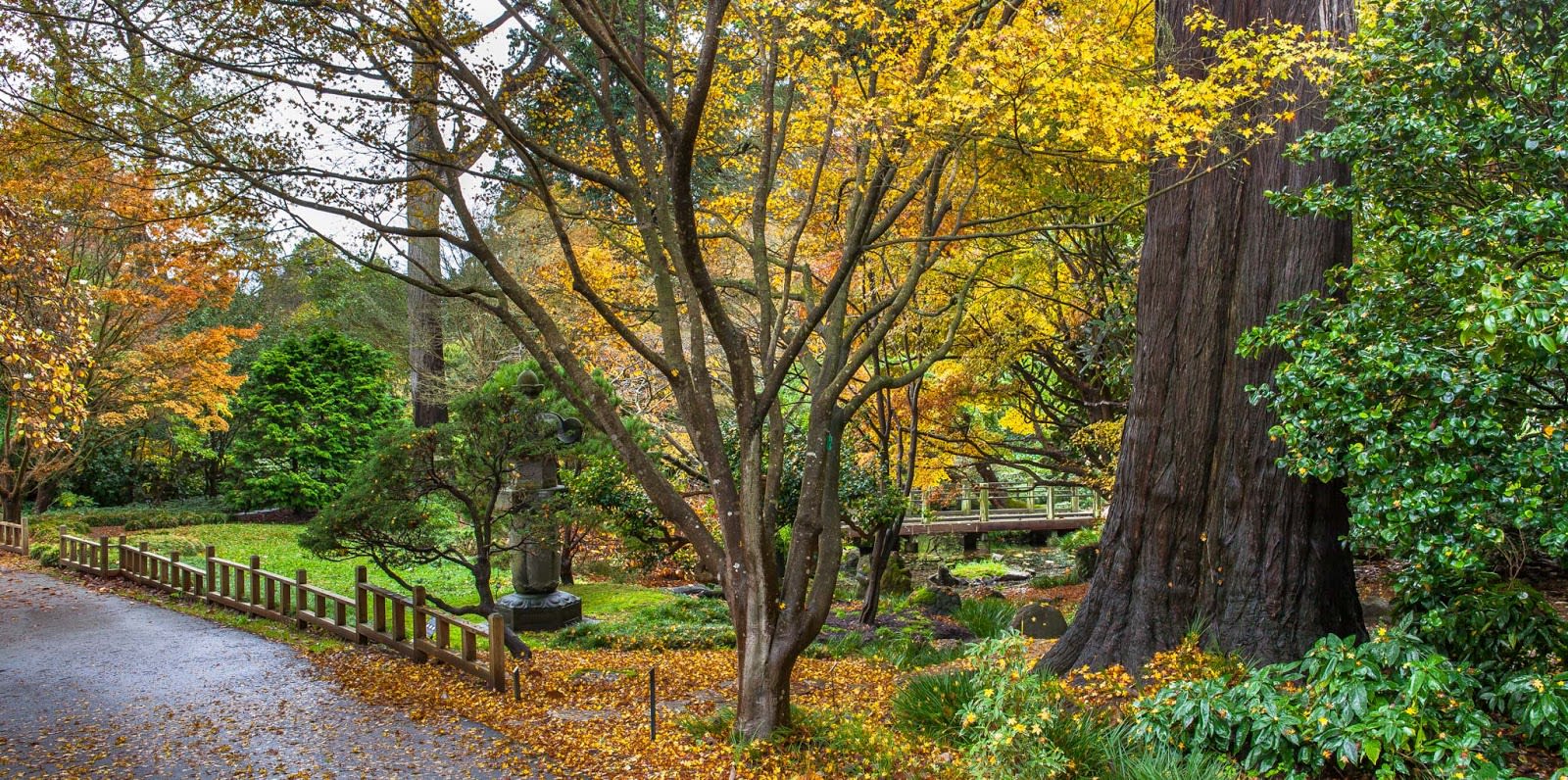 Though more of an active walk than a hike—as mentioned with respect to Filoli Gardens—the San Francisco Botanical Garden's extensive variety of plants and trees makes a journey through its 55 acres during the fall season something that's not to be missed. From Japanese maples and ginkgo trees to dogwoods and Chinese tulip trees, this botanical wonder within Golden Gate Park is full of foliage that changes from gemstone greens into bursts of gold, orange, and deep red-purple. The garden shifts into its peak autumnal colors mid- to late November —where the best areas for admiring the foliage are the Moon Viewing Garden, the Temperate Asia collection, the Great Meadow, and Redwood Grove. If you're still looking for a more traditional hiking trail after taking in the turning of the leaves at the Botanical Garden, Golden Gate Park has abundant hiking trails to explore along the park's 1,017 acres of public grounds—including a 6.3-mile main loop trail known as the Golden Gate Park Loop.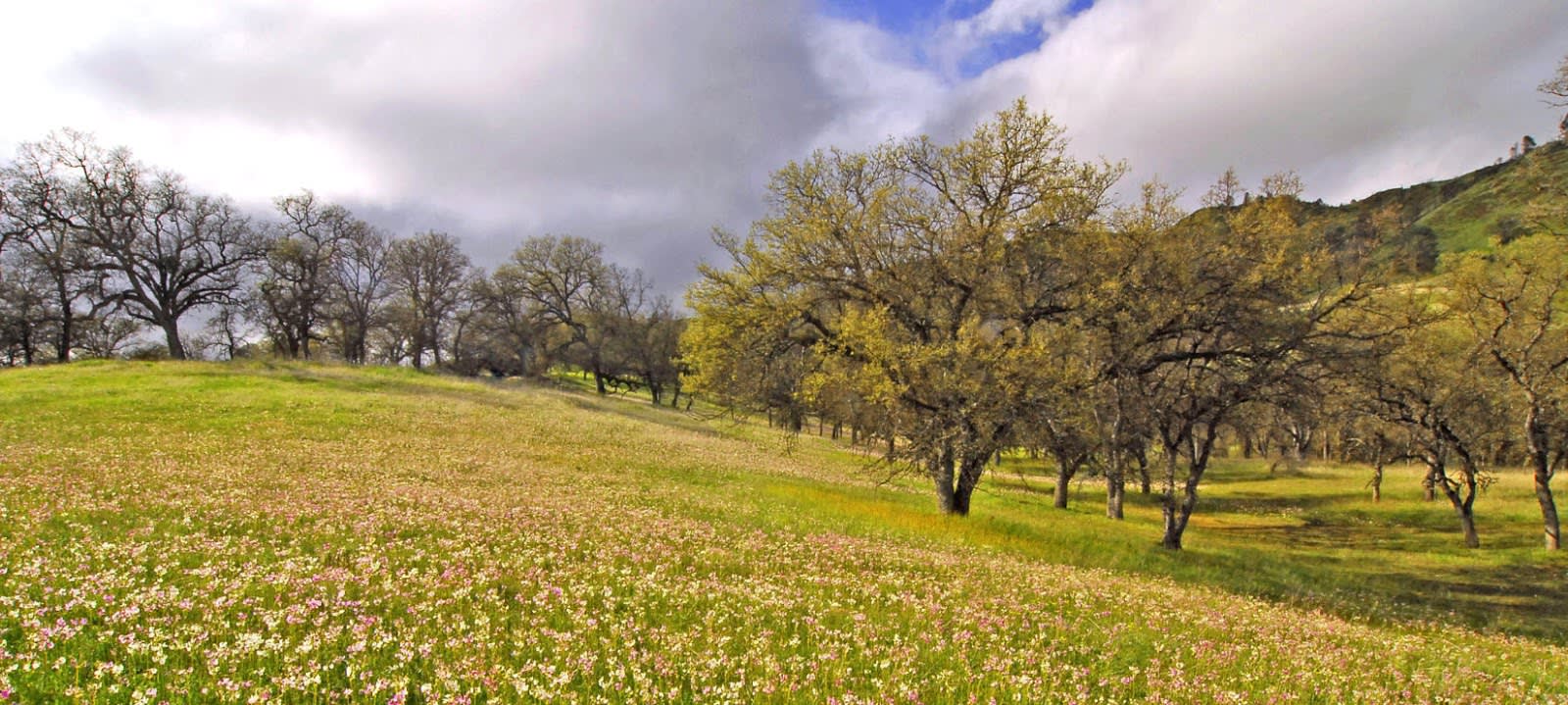 Bay Area real estate owners in the South Bay are not without options for taking in the changing colors of a Northern California fall season. Henry W. Coe State Park in Morgan Hill contains over 87,000 acres of open space, making it the largest state park in Northern California—rich with maple tree foliage that turns brilliant shades of yellow and towering black oaks that turn autumnal hues of red starting in October. Most people travel to Henry W. Coe State Park to hike since it has over 250 miles of hiking trails and old ranch roads that can be traversed all-year long. The trails range from leisurely short loops to ambitious backpacking loops of 50 miles or more with elevation gains that will take you up thousands of feet.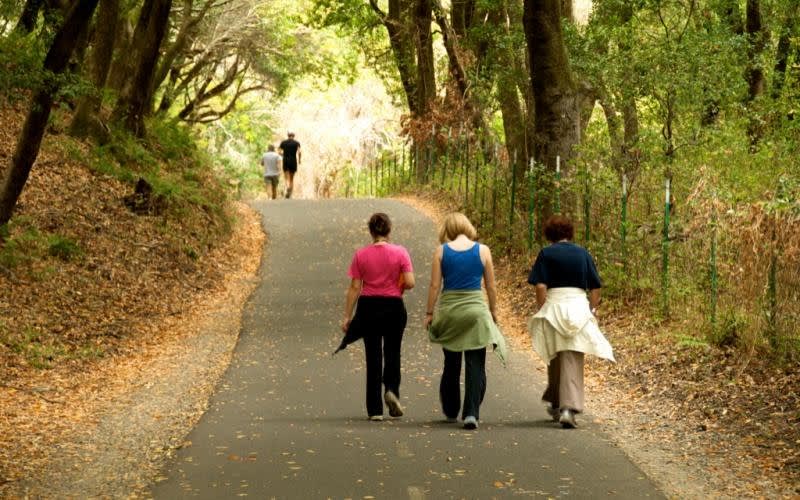 Tucked alongside the breathtaking expanse of the Crystal Springs Reservoir, this 6-mile trail garners Instagram-worthy views of the San Francisco Peninsula region. Sawyer Camp Trail stretches between the shores of the reservoir and San Andreas Lake, where the paved path lends itself to walking, hiking, running, and biking. The trail is one of a handful of trails in the Bay Area that makes outdoor adventuring both stroller and wheelchair accessible. Sawyer Camp Trail is popular during the autumn season as the foliage from the abundance of ash trees, dogwood, cottonwood, and poison oak trees make dramatic fall statements—turning gorgeous shades of bright gold and deep red at the start of November. The trail offers visitors the splendor of the changing seasons in all its glory viewed through a distant lens since the trail is fenced off from the protected watershed lands as it winds around the glistening waters of the magnificent lake.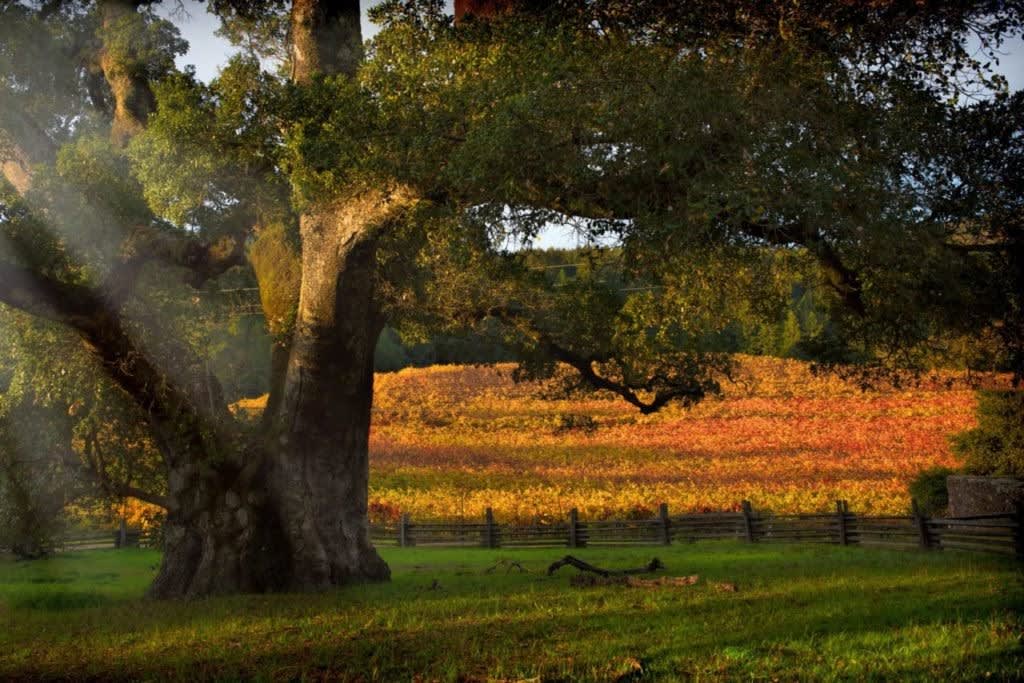 With the majesty of the Sonoma Mountains as a backdrop, an autumn hike through spellbinding Jack London State Historic Park gives travelers more than an abundant variety of loop trails to choose from—this preserved estate offers hikers an ethereal journey through the historic life of the famed author. A walk through Lake Trail will take you to London's Cottage and the ruins of its accompanying winery, which served as Jack London's main living quarters and the site where he spent his last days. Some trails will lead you to the Wolf House ruins—Jack and Charmain London's unfinished dream home that burnt down before they could move in—while other trails will take you to the author's gravesite. The park landscape is classic Wine Country with hillsides of madrone, Douglas fir, black oak, Oregon oak and bigleaf maple tree forests, lush grassy meadows, and canyons of towering redwoods. Depending on which of the numerous trails you choose to explore, you are guaranteed to be greeted by a stunning display of fall season colors.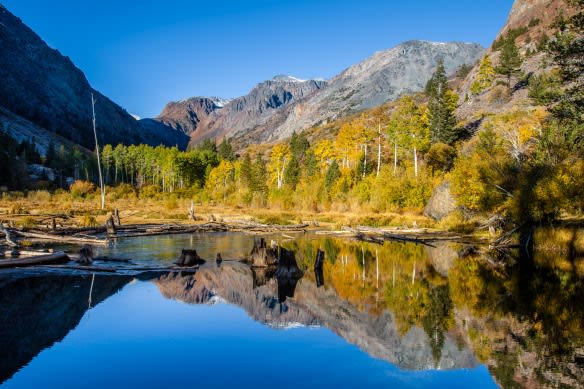 A hidden gem in the Eastern Sierras, Lundy Canyon Trail is a moderately trafficked 5.3-mile trail that showcases a stunning lake, cascading waterfalls, a variety of wildlife, and an abundance of spectacular foliage. It can be a tough trek up the mountain at times—it's not easy for beginner hikers to go at alone—but the trail is gorgeous and well worth the visit. Foliage color changes start to peak at the start of October—with lovely auburn, orange, and yellow tones found predominantly along higher areas of the trail and the waterfall areas. San Francisco real estate owners should absolutely take advantage of the vibrant display mid-October brings to Lundy Canyon and make the 5-hour drive out—a journey through Lundy around this time gives hikers a golden wonderland of yellow and apricot-colored leaves.
If you're ready to call the beauty of the San Francisco Bay Area your own, don't hesitate to reach out to Missy Wyant Smit and her team. Their genuine, straight-forward, fun-loving approach and vast experience will expertly guide you towards finding your luxury dream home.