Known for its eclectic mix of gorgeous Victorian and striking modern architecture, a world-class dining scene, and its proximity to the globally influential tech industry, San Francisco is a remarkable place to call home. Living here provides access to a wealth of high-end amenities and experiences, and each neighborhood offers a distinct atmosphere to enjoy. When relocating to the area, it's essential to choose the right one for you. Let's take a look at some of the best.
Sea Cliff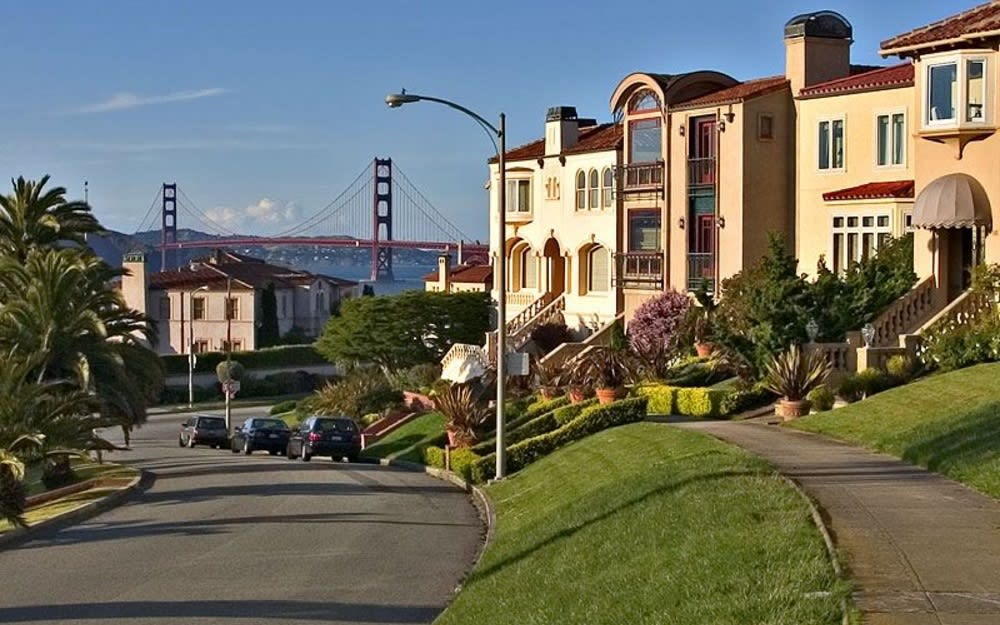 Photo Courtesy of Pinterest

Sea Cliff is often regarded as home to the elite. This upscale neighborhood has houses built atop cliffs overlooking the Pacific Ocean, affording extraordinary views of the area. The homes for sale in Sea Cliff are in close proximity to the waterfront and historic sites like the Golden Gate Bridge.
Sea Cliff real estate is decidedly high-end and in-demand. Homes for sale in Sea Cliff, on average, sell for over
$4 million dollars
, making it an incredibly competitive market for the most discerning buyers. In terms of atmosphere, Sea Cliff is a quaint neighborhood full of beautiful scenery to relish on the hiking trails and in the local parks. Not only does this neighborhood offer natural beauty but also exquisite architecture which is a defining feature of the area.
Many successful and famous individuals
have homes in Sea Cliff real estate, elevating the neighborhood's desirability and exclusivity.
Marina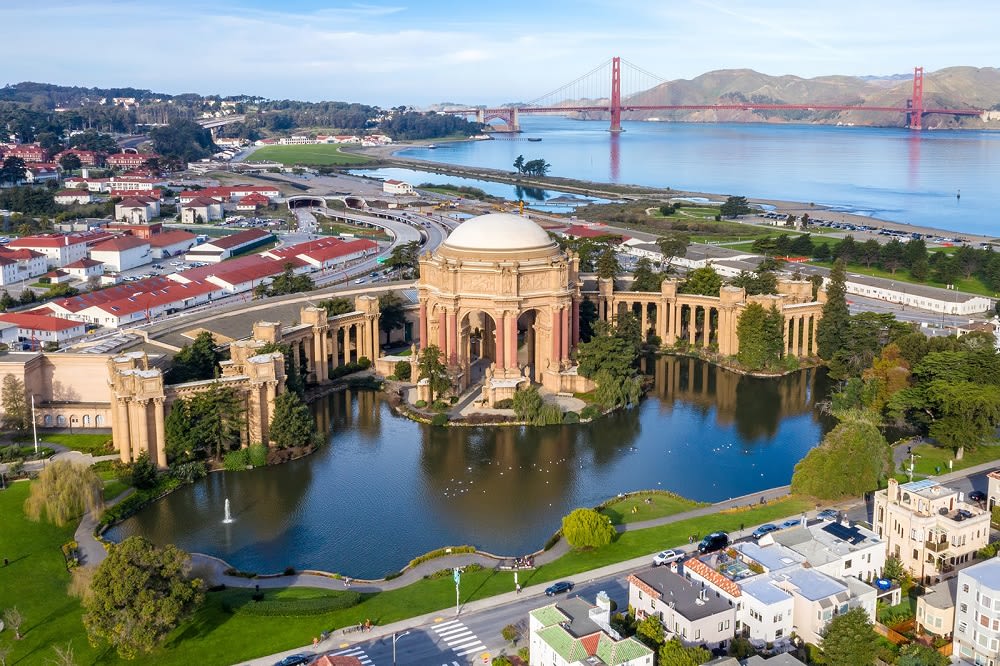 Photo courtesy of Hotels.com
Like Sea Cliff, the Marina District in San Francisco is also named after its location. This neighborhood is located alongside the San Francisco Bay and features many attractions for visitors including the shops along Chestnut Street, the
national historic site of Fort Point
, and the
Palace of Fine Arts
.
Marina real estate is also considered to be incredibly competitive with many homes for sale receiving multiple offers. As such, the Marina real estate has experienced trends of increasing home sale prices over the past few years, making it a seller's market. With excellent public school education, a family-friendly community, and incredible dining and shopping scenes to explore, it's not hard to see why many are attracted to homes for sale in Marina. If you are looking to sell your Marina home, now is the time. If you want to buy, make sure your first offer is a strong one to increase your chances of having it accepted.
Lake Street

Lake Street is an urban neighborhood in San Francisco where many residents tend to rent their properties rather than own them. The area features a vibrant local culture made up of coffee shops, landscaped parks, and excellent schools. With only a 30-minute drive to downtown San Francisco, Lake Street is known for its welcoming community, attractive amenities, and sweeping views of the area. Lake Street real estate has properties of all types from gorgeous townhomes to spacious apartments. While most people lean towards renting in this area, there is also a good amount of individuals who buy Lake Street real estate as well.
Russian Hill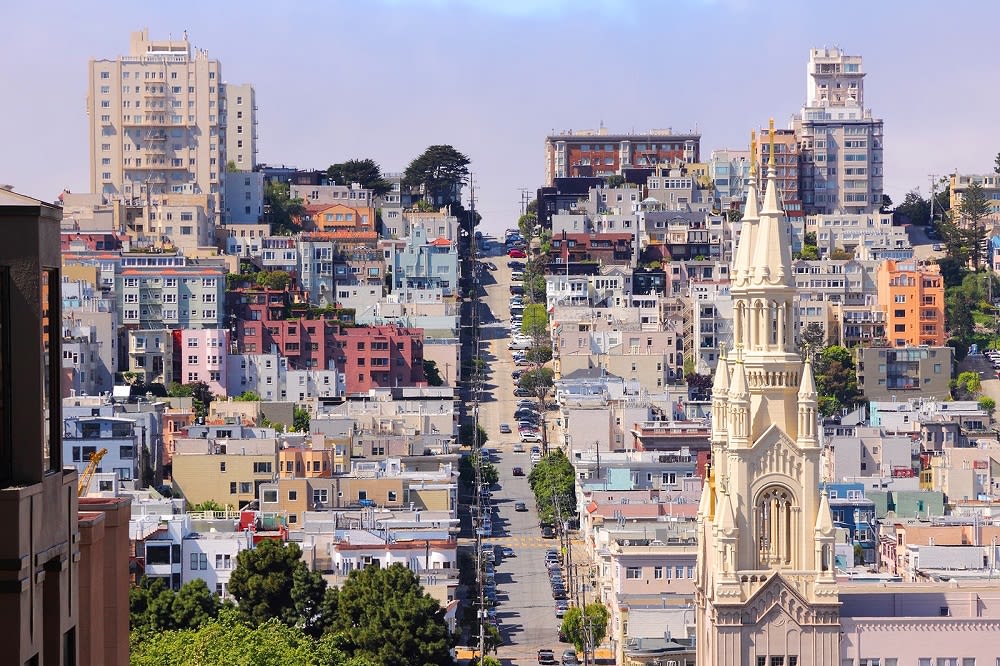 Photo courtesy of Hotels.com
Owners of Russian Hill real estate enjoy walking the signature steep streets and greeting neighbors who have lived in the area for years. If you're planning to buy one of the Russian Hills homes for sale, you can
expect to pay a premium
to enjoy the benefits of calling this remarkable neighborhood home. The market here is competitive, as there are only currently three homes for sale in the neighborhood. However, if you work with an experienced agent, you may be able to submit a competitive offer on a Russian Hill home that hasn't been listed yet or is being sold via a pocket listing and not marketed to the general public.
Noe Valley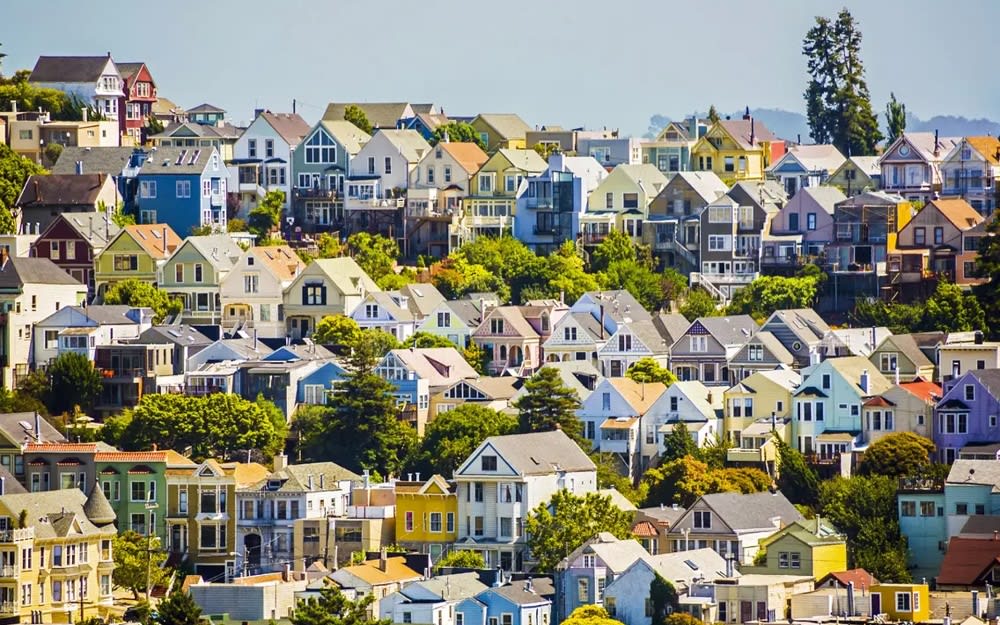 Noe Valley attracts young couples with children as it is family-friendly and quiet. Full of shops, cafes, nightlife options, and gorgeous condos, this neighborhood is popular with first-time homebuyers, making Noe Valley real estate competitive with homes lasting less than thirty days on the market. Noe Valley condos are often located in historic buildings and feature views of peaceful nature which make the hustle and bustle of the city feel far away. Noe Valley real estate is on the rise, as many are just discovering this hidden gem within San Francisco.
Richmond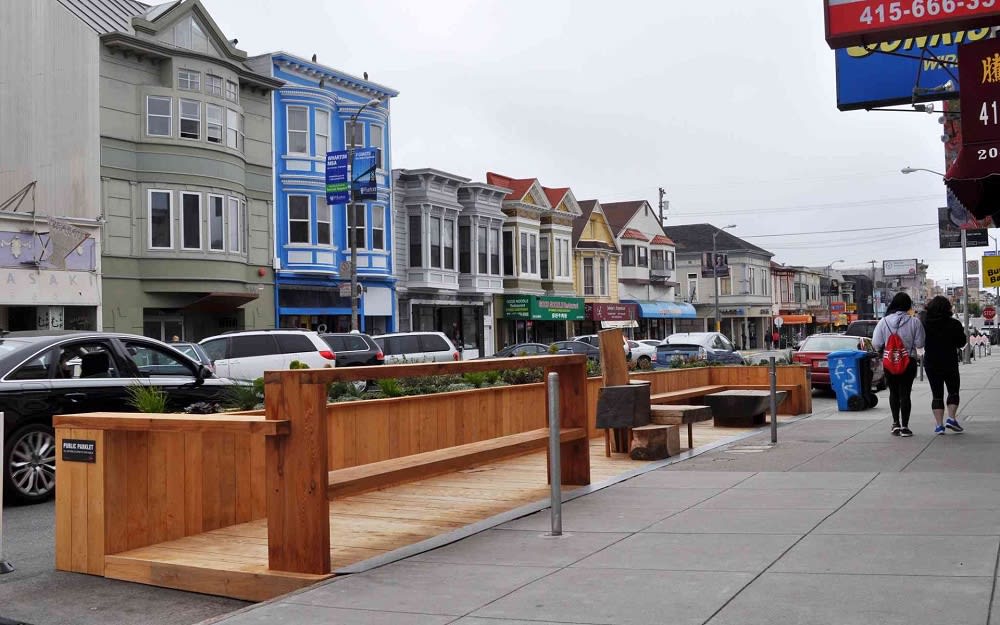 Photo Courtesy of TripSavvy
The Richmond District in San Francisco, also called "The Richmond," is an exciting and eclectic area. The neighborhood is a rather large district and offers cultural roots for many Asian-Americans who have made their homes in
"New Chinatown."
Planning to buy homes for sale in Richmond? You will be able to choose between Inner and Outer Richmond. While the former is more active and has easier access to the center of the city, the latter tends to be quieter and closer to the waterfront. On average, homes in Inner Richmond tend to sell for higher prices than those in outer and remain on the market for only a short period of time.
Sunset
The Sunset District in San Francisco neighbors Richmond with both places often referred to as "The Avenues." Sunset is the largest neighborhood within the city of San Francisco and is surrounded by many California icons such as the Golden Gate Bridge and The Presidio of San Francisco.
Sunset is also the home of Golden Gate Park – one of the most popular attractions in the nation for tourists to visit. This park, which is even larger than the famous Central Park in New York City, is always full of roller skaters, walkers, sightseers, and skateboarders who enjoy the majestic oak trees, nearby ocean, and variety of wildlife. Sunset estates include the infamous "Pink Ladies" pastel-colored Victorian homes which are a verifiable icon of San Francisco. Real estate here is competitively priced, with many Sunset estates selling quickly.
There's a lot to love about the Bay area and its many neighborhoods. If you are considering making one of San Francisco's finest neighborhoods your home, please don't hesitate to contact local agent
Missy Wyant
today for expert assistance in finding the right property for your needs.