So you're thinking about moving to San Francisco! One of the most beautiful and unique places in the nation, the city by the Bay has much to offer its residents: the stunning Golden Gate Bridge, proximity to the Pacific Ocean, a multicultural melting pot of diversity, and tons of shopping and dining.


But as with any city, there are some things you might want to think about before making the move. Read on to learn some things to consider before heading west to San Francisco.
1. What do you want in a neighborhood?

San Francisco is composed of a wide range of distinctive neighborhoods. Residents tend to be described and identified by where they live, so you'll want to make sure you choose an area that best fits you and your lifestyle! If you can, try to visit the city before moving and spend some time in different neighborhoods. That way, you can experience various ways of life without ending up with buyer's remorse.


If you're looking to raise a family in San Francisco, you'll want to check out neighborhoods like Noe Valley or Bernal Heights. With great school systems, ample green space, and a relaxed atmosphere, these areas are perfect for helping kids thrive! First-time homebuyers may want to consider the Outer Sunset and Outer Richmond neighborhoods, where you can get more bang for your buck — space is hard to come by in a crowded city like San Francisco, and these homes tend to offer more square footage. They're also close to Ocean Beach, which is great for surfers!


Young professionals just out of college tend to enjoy the Marina District, where they can experience great nightlife, including restaurants and retail chains, and proximity to San Francisco Bay and the Presidio. If you're looking to exercise and get outside, this area is great for runners, walkers, and bikers — not to mention dog owners!


Pacific Heights, home to San Francisco's Billionaire's Row, is one of the city's most expensive neighborhoods. Many big names in tech call this area home, from philanthropists Ann and Gordon Getty to Apple's Chief Design Officer Jony Ive.


No matter your budget or lifestyle, you'll be able to find a San Francisco neighborhood that suits your needs!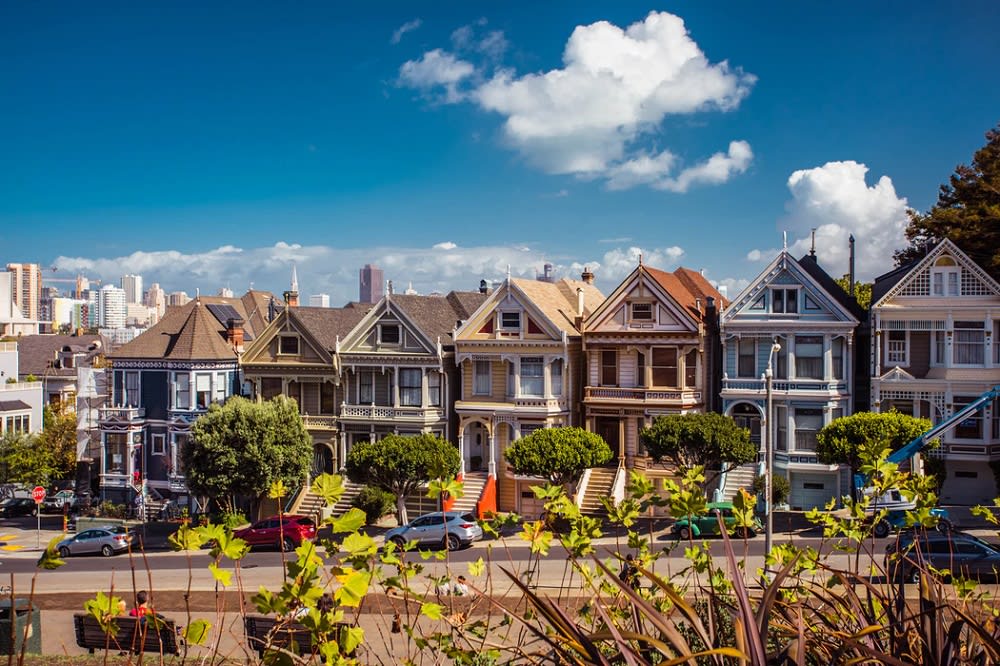 2. Are you aware of the cost of living?

It's no secret that San Francisco is one of the nation's most expensive cities to live in. In 2020, the cost of living exceeded that of other major cities like New York and Los Angeles, and the median single-family home price rose to $1.61 million. Renters can expect to pay an average of $3000/month for a one-bedroom apartment.


Despite the high housing prices, San Francisco home sales remain quite competitive. The city is in major demand, and people relocate from all around the country — even the world — to work for major tech companies in the Bay Area. The only downside is that this has driven up the cost of living, especially in expensive areas like Dogpatch, Pacific Heights, South Beach, Potrero Hill, and Panhandle. If you want to live in one of these neighborhoods and you're moving from out of town, prices may come as a shock at first.
3. The tech industry is the place to be

Between San Francisco and nearby Silicon Valley, there are thousands of tech jobs available in the area. SF is home to major companies like Twitter, Airbnb, and Craigslist, as well as financial hubs like Wells Fargo and environmental groups like The Sierra Club. The headquarters for tech companies like Facebook, Google, LinkedIn, and Salesforce are all located nearby as well; Google actually provides a private shuttle to transport its employees between San Francisco and the company's campus in Mountain View.


If you work in tech and are planning a move to San Francisco, you're in luck — you should have no trouble finding the perfect job at one of these fantastic companies. Check out websites like Indeed and Glassdoor for openings, and connect with your professional network.


Even if you're not necessarily-tech focused, the industry will undoubtedly have an impact on your life while you're in San Francisco. Startups frequently pop up throughout the city, attracted by the intellectual and tech-savvy climate. Because of this, you'll often be the first to know about great new apps and exciting companies!
4. Plan on early dinners out

San Francisco boasts some truly incredible dinners, but there's one caveat - unlike the City that Never Sleeps, SF has a bedtime of around 10 PM. Most restaurants, even the super-popular ones, close around this time. Plan on hitting your favorite bar or restaurant in the evening, and stock up on any snacks or groceries in case you feel like eating later at night.


With that said, San Francisco's restaurants are fabulous and plentiful — no matter what kind of food you're in the mood for, you can find almost everything here! Experience the incredible seafood meals at
Sotto Mare
, or grab a delicious dinner at one of the nation's oldest Chinese restaurants,
Sam Wo
. Healthy eaters will love the plant-based meals at
Wildseed
, while carnivores will find incredible fare at the San Francisco classic
House of Prime Rib
.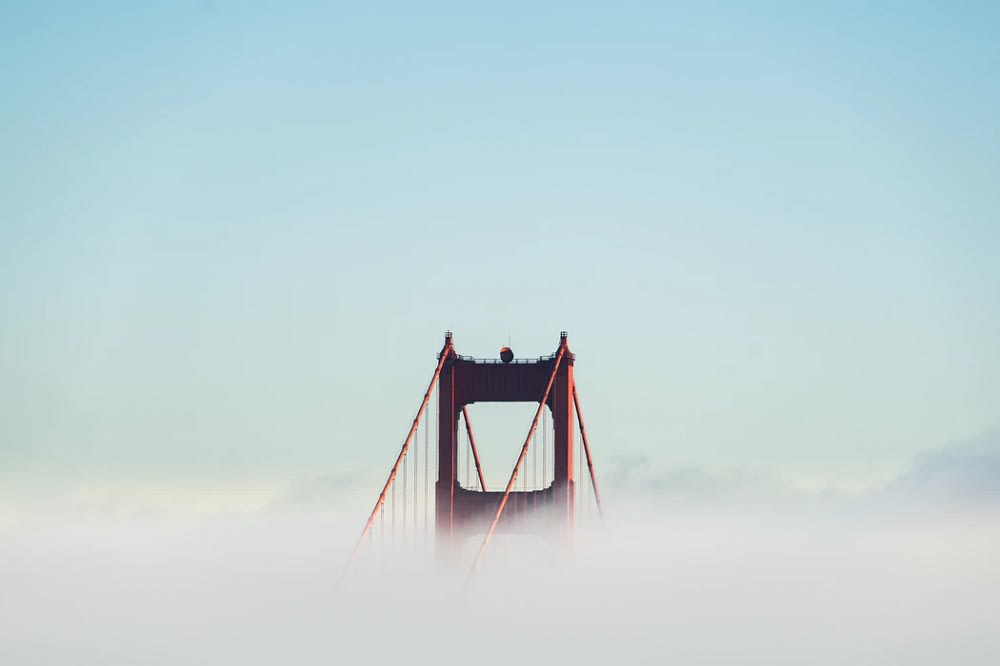 5. Pack a jacket!

When non-native Californians think of the state, they tend to assume that the weather is sunny and warm year-round, with surfers hitting the beach every day of the week. In reality, San Francisco has an ever-changing climate with plenty of surprises.


The average temperature in San Francisco hovers around 60 degrees — a mild coastal climate that can drop dramatically depending on where you are in the city. If you're out and about, you'll want to consider bringing a sweater or light jacket in case the temperature dips lower. And of course, the area is known for its fog; nicknamed the Fog City, San Francisco is regularly blanketed by a thick morning fog that sometimes doesn't burn off until the late afternoon. This contributes to SF's cooler temperatures and routinely causes flight delays at the local airport. You'll want to prepare for this phenomenon, as well as the shifting temperatures you'll experience as you move from a foggy neighborhood to a bright and sunny one.
6. Get ready to walk

If you're used to the subway system or hailing a taxi cab, getting around San Francisco might be a surprise. You've likely seen the city's iconic cable cars, but these are typically used for tourists rather than locals. So how do locals get around, anyway?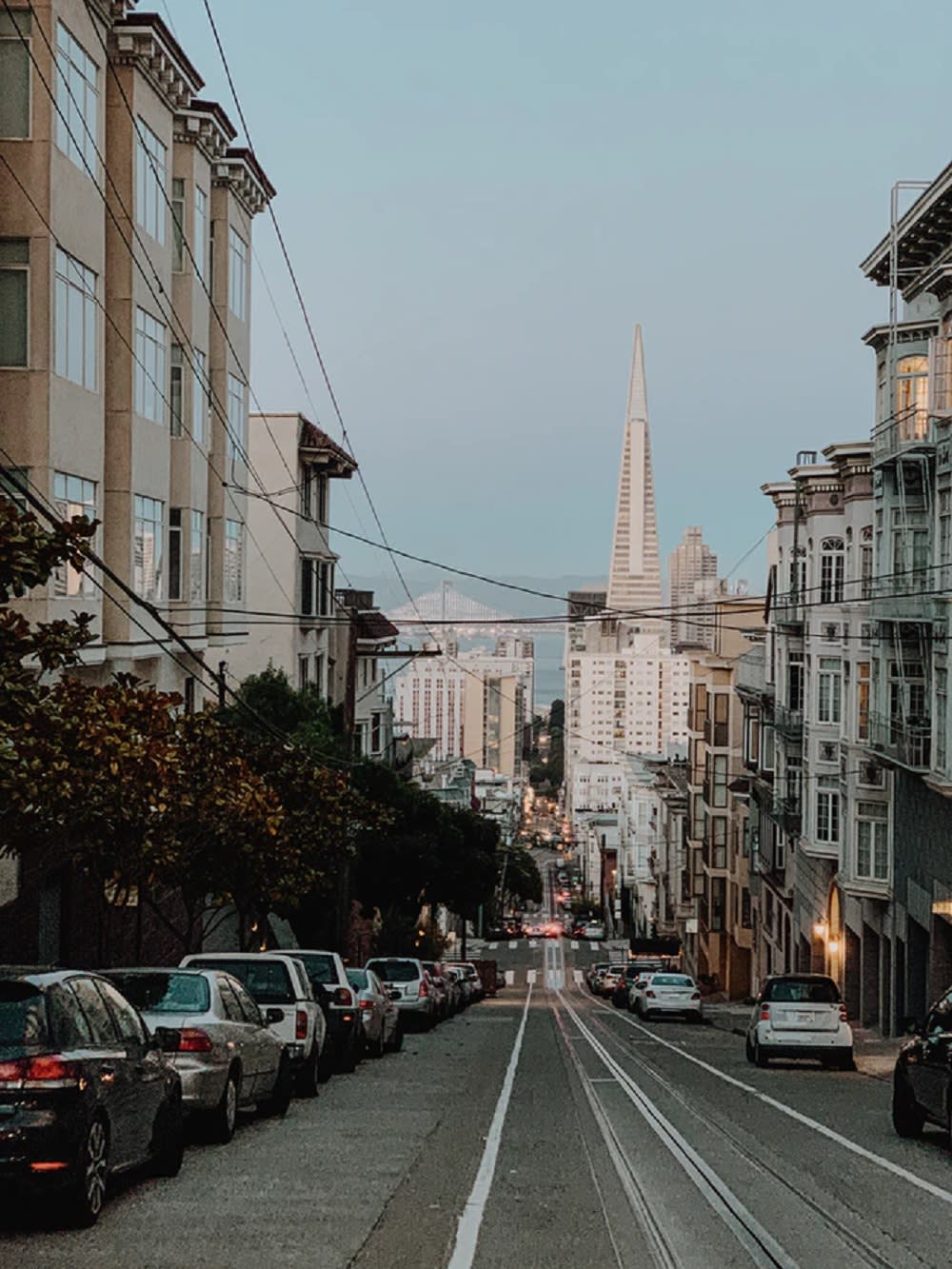 More often than not, they walk. San Francisco is ranked the second most walkable large city in the United States, and residents venture out on foot to visit friends, dine at local restaurants, and grab a morning cup of coffee. The hills are seriously steep, so prepare for some strenuous walks — Filbert, Bradford, and Lombard Streets, in particular, will give you a good workout.
Due to the city's neighborhood-based culture, most people spend the majority of their time walking these steep streets within their immediate area, but of course, they need to get out from time to time. San Francisco does have a great bus system that will get you into other areas of the city, and many residents do have cars — just prepare for traffic! You can always grab an Uber or Lyft if you'd rather not worry about parking or keeping a car in the city; in fact, many Silicon Valley commuters get to work via CalTrain.
7. Make an earthquake plan

Since it's built on the San Andreas Fault, San Francisco is known for its frequent earthquakes. Not to worry — many of these are so small that you can barely feel them as you go about your day. However, the devastating 7.9 magnitude earthquake of 1906 is never far from residents' minds, and the fear of one of these natural disasters can linger.


It's always better to prepare yourself in the unlikely event that a bigger earthquake does occur. Learn more by checking out the
Great California Shakeout
, an annual event that educates California residents on earthquakes and what to do to prepare yourself and your family. This includes securing earthquake insurance and participating in the annual earthquake drill held every third Thursday in October, where you can learn how to seek cover during an earthquake.
8. Adopt a dog!

San Francisco is an incredibly dog-friendly city, so if you don't already have a dog, you may consider adopting one to keep you company as you adjust to life in a new place. Dog owners are frequently spotted with their furry friends strolling along San Francisco's walkable streets, and some bars will even let your dog join you inside!


Meet other dog lovers in one of San Francisco's many dog-friendly parks, including the enormous and fenced-in
Golden Gate Dog Park
and the beautiful
Mission Creek Dog Park
. There are also plenty of
beaches
that allow dogs to run in the sand and splash in the waves, making for a fun afternoon for you both!
Browsing San Francisco homes for sale? Contact Bay Area realtor
Missy Wyant Smit
today for all your San Francisco real estate needs!