San Francisco real estate is stunning and currently in high demand, as home prices continue to increase year after year. In the past year alone, the average price of homes for sale in San Francisco has increased by nearly 11.5%. With median prices now sitting at $1.6 million, it's a great time to prepare your San Francisco home for sale or to spruce it up for more years of personal enjoyment.

If you're considering selling your home this year, make sure you partner with a real estate agent who can walk you through each step of the process. A key part of selling any home is making it look its best for online photography and in-person showings. These six interior design tips can help you do just that.
Avoid areas of clutter
When you're preparing your San Francisco luxury home for the market, you want to declutter the space as much as possible. Clutter is a clear sign that a home is lived in, but it will immediately take a buyer's focus off of the beauty of the room itself. Even if you're not selling but want to know how to make your home feel more luxurious,
decluttering
can achieve this.

As you're considering a staging design or redesign for rooms within your home, try to avoid adding unnecessary countertops, tables, and shelves that will collect additional clutter. If you do place a table in your space, make sure it's serving a specific purpose and don't let more than one or two decorative items rest on top of it. When it comes to the number of trinkets, decorations, or everyday use items that are visible in any given room, less is always more.
Choose bold, striking colors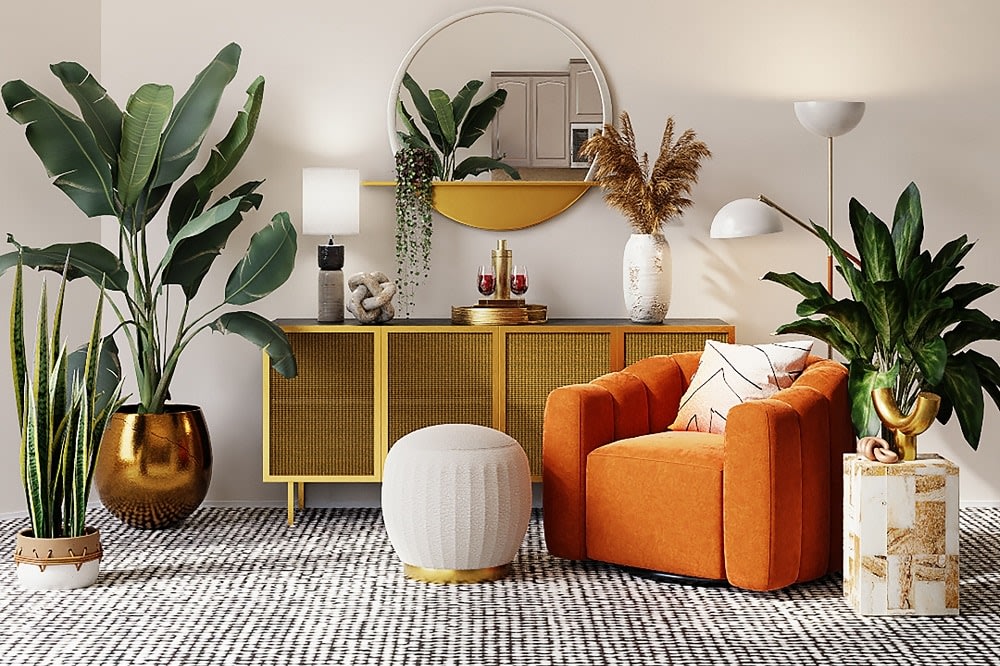 Photo courtesy of Unsplash
Bold colors are big in interior design for the way they evoke different feelings and catch the eye. In fact, Pantone's
Color of the Year
is a deep shade of periwinkle. As you look to refresh your home, consider playing around with color, adding dark green walls to the living room, or repainting your guest bathroom in moody gray and white tones.

If you're considering listing your San Francisco home for sale, work with an agent and a professional stager to determine whether the color you choose will attract (or repel) buyers. Often, neutral colors are the ideal palette for selling a home, but you can always incorporate a pop of color without repainting your walls. A deep rust-colored throw blanket against a charcoal couch or an eye-catching piece of artwork with a variety of blues can do the trick.
Add texture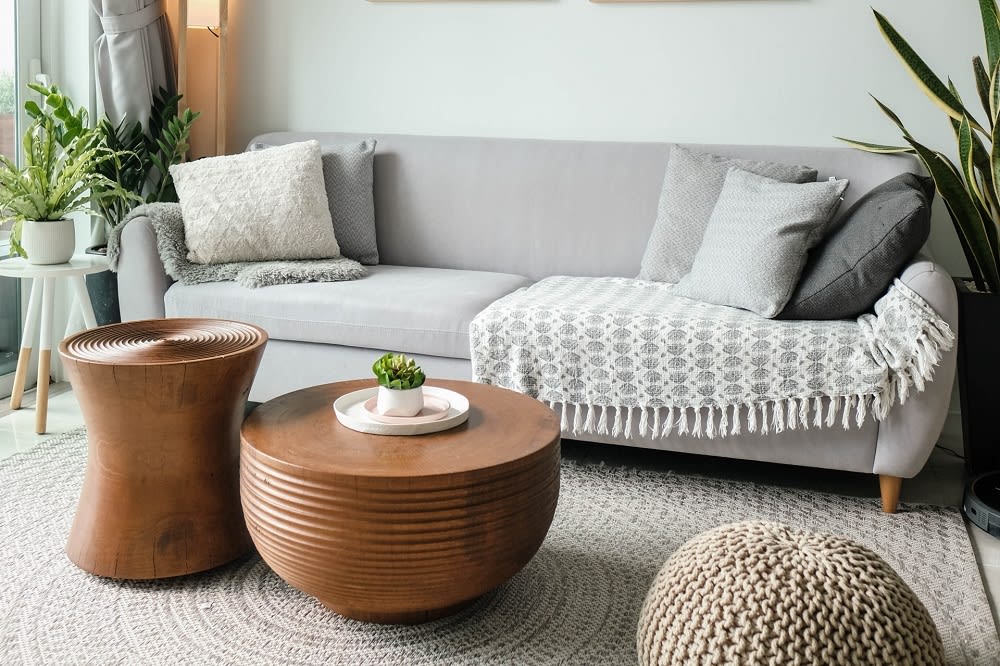 Photo courtesy of Unsplash
Texture has grown in popularity as one of the top ways to make a space feel truly luxurious. The key is to mix textures throughout a room, which keeps the eye moving and makes a space feel interesting and energized. Adding texture could include pairing a rattan accent chair with a leather couch and a high-pile carpet. It could also mean selecting new bedding for each room with more design and sewing detail. Even
houseplants
can add new colors and textures to a space to make it feel vibrant.
Update your window treatments and decor

A simple way to make a room feel like new is by updating window treatments and decor. Oftentimes, these elements are left unchanged as they hang relatively unnoticed for years at a time. When you change them up—though it's often a small change—it can make a big difference. If your current curtains are heavy and patterned, consider swapping them with white or cream linen options. This will bring a light and airy feeling to the room that will make it feel completely different.

If you want more drama in your space, consider a darker fabric that blocks out light when you want it to. Many homeowners place their curtains at the top of a window. But to add the illusion of more height, put curtain rods higher up on the wall. Don't forget to think about the art and decor in each room before you repaint or buy new drapes. Do you want to incorporate new pieces, or match the new design around what you already have?
Modernize your light fixtures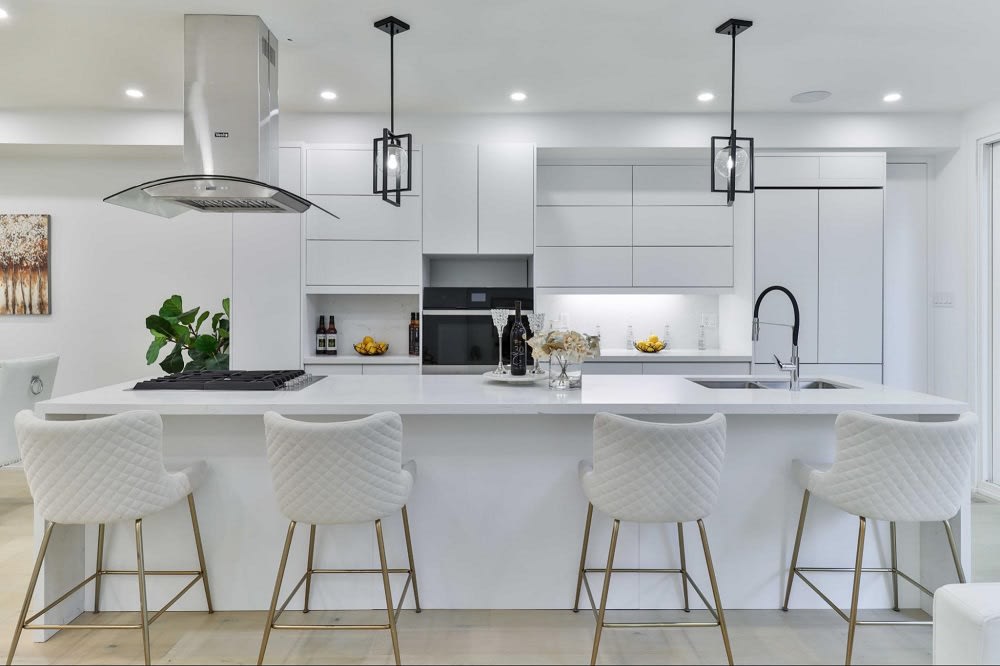 Photo courtesy of Shutterstock

Similarly to updating your window treatments, updating light fixtures can be a small, affordable change that makes a disproportionately large difference in function (and sales price). Try to keep your light fixtures on par with the style and era of your room. More ornate fixtures will fit perfectly in a formal dining room, but keep them sleek and simple in your modern kitchen. LEDs are the only choice worth making, as they reduce your home's energy costs and provide longer-lasting, more eco-friendly light.
Consider personalized designs

If you're looking for a cohesive design that flows from room to room, consider partnering with a professional interior designer/stager who can provide a personalized design for your home. They'll bring expert, objective insight to the process, taking key details into consideration—from each room's lighting and spacing to the overall style of your home. If you're listing your San Francisco home for sale, work with a realtor who has professional references from their experience in the Bay Area real estate market. This is especially important as you prepare your home for the photography and videography that will effectively market it to buyers.
Ready to list San Francisco real estate for sale?