When you think of San Francisco, beautiful and uniquely designed buildings undoubtedly come to mind. You can walk down a street and see several examples of interesting architecture on the same block! From the famous Painted Ladies to the streamlined Art Deco modern structures, San Francisco's architectural styles are some of the most distinctive in the country.
With so many incredible options for architectural design, how do you identify one type from another? Read on to learn more about some of the Bay Area's most popular architectural styles.
1. Gothic Revival (1830-1890)
First popularized in England during the mid-1700s, the Gothic Revival style took the United States by storm roughly a century later. This style is known for its masonry construction, with patterned brick and dramatic stone carvings of everything from birds to gargoyles. Gothic Revival also draws a lot of inspiration from authentic medieval styles. Of course, not all residential buildings are that dramatic; an offshoot called Carpenter Gothic incorporates many of the same elements, but with wood rather than stone.
San Francisco's Grace Cathedral Close, built in 1928, was one of the last Gothic Revival structures ever built, and today it stands as a stunning example of the dramatic style. You can also visit the beautiful Saint Francis of Assisi Church, located in the historic Italian downtown and originally built in 1860.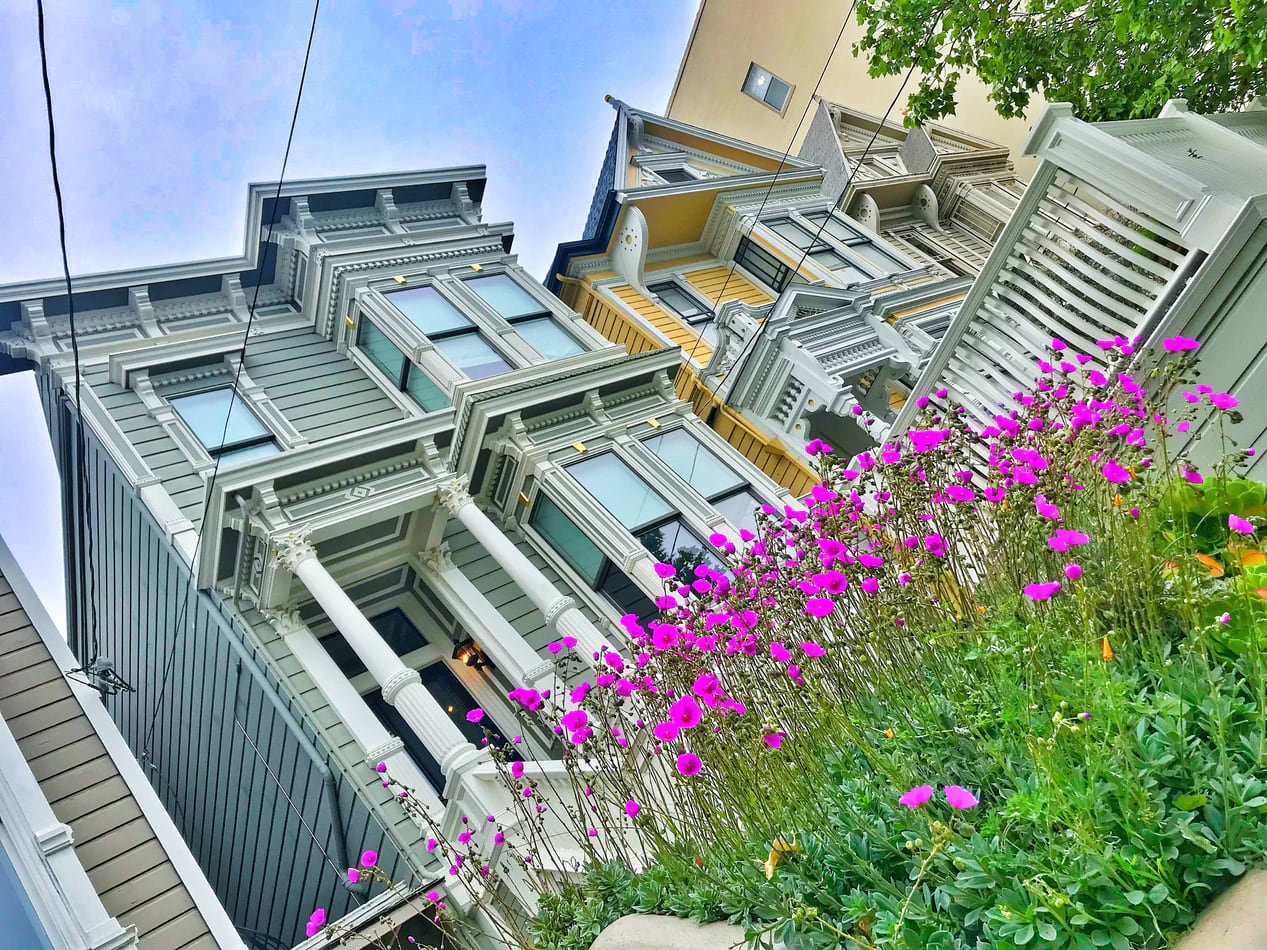 2. Victorian Stick (1860-1890)
San Francisco is known for having the highest concentration of stick style homes in the world! This style was relatively unpopular at the time of its inception, and many dismissed it as being too strange. However, today it's considered an innovative pre-Civil War architectural movement.
Stick style is a charming blend of Gothic and Victorian architecture. These homes feature long, thin pieces of wood — hence the name "stick" style — applied to the corners. Initially, the wooden pieces were considered decorative, and designers expanded upon this look in the coming decades, adding more and more elaborate touches like gables, porches, and projecting bays, typically with ornate roofs.
Stick style homes are multi-level and tend to be slender; the Westerfield House, built in 1889, is a perfect example of a San Francisco stick style home.
3. Queen Anne (1880-1910)
One of the most popular subsets of the Victorian style, Queen Anne architecture is known for its bright and flamboyant colors, detailed gingerbread trim, bay windows, and turrets. San Francisco's popular Painted Ladies are built in this style — they feature multiple balconies and porches and typically stand two to three stories tall.
In general, Victorian architecture is quite popular in San Francisco, and many buildings were constructed as an homage to London row houses. After the style grew in popularity during Queen Victoria's reign, the famous South Park district of San Francisco was developed in 1852, and the architectural design became a citywide hallmark.
4. Shingle Style (1880-1910)
This post-Victorian style has one prominent feature: shingles that cover the plain facade of the home. Shingle style originated in New England and inspired San Francisco architects like Ernest Coxhead and Willis Polk to bring the style back west. The homes appear far more rustic and informal than many prior styles, and those found in San Francisco are often uniquely Californian due to their redwood shingles.
Many shingle style homes still exist in San Francisco today, designed by architects like Bernard Maybeck and Julia Morgan. One example is located on the city's Broderick Street and features a beautifully updated interior.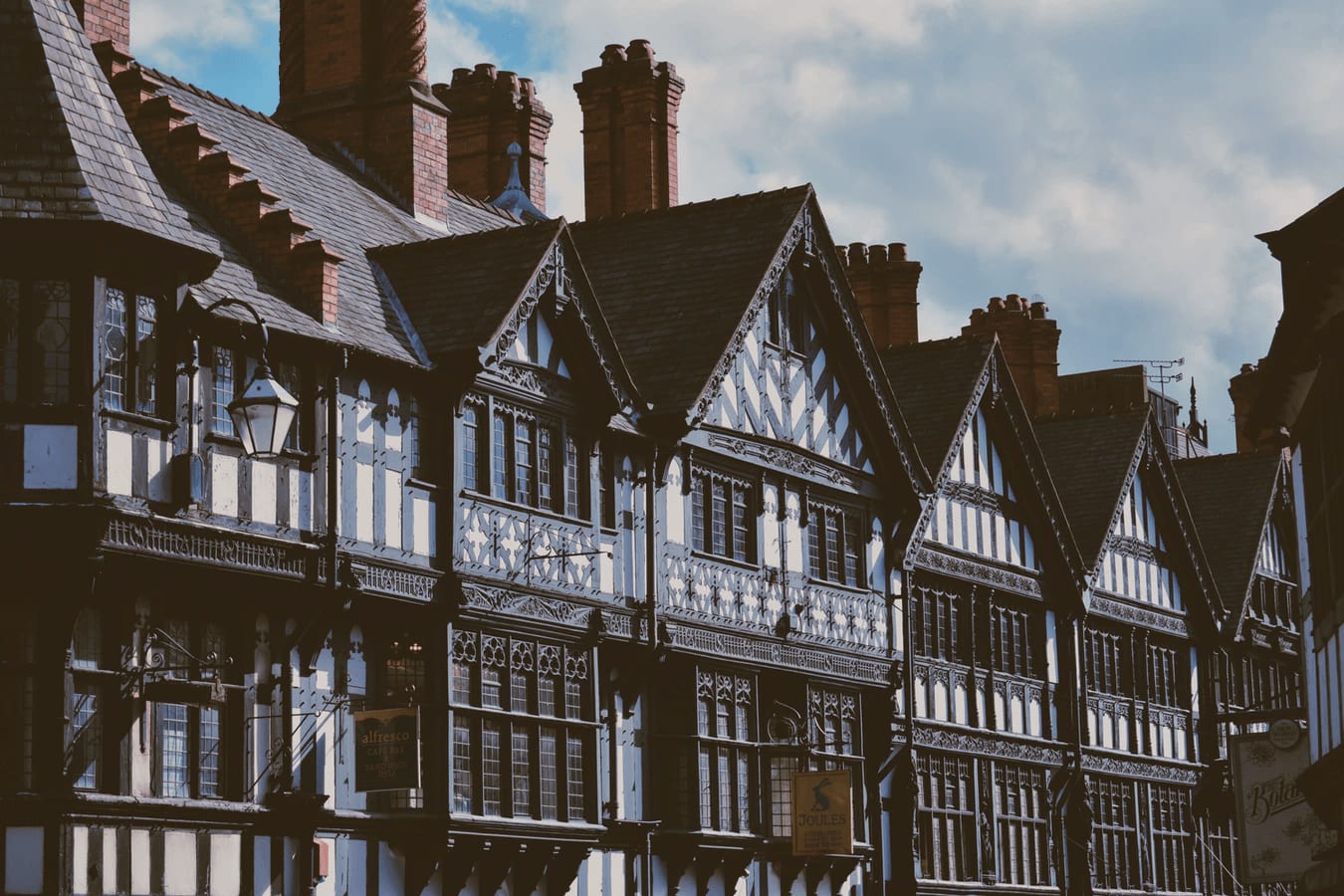 5. Tudor Revival (1890-1940)
At the end of the 19th century, San Francisco's Tudor Revival-style homes dramatically grew in popularity. Originally used solely for grand mansions, the Tudor Revival style also began to be used in smaller, more modest homes. Features of this style include steep roofs with one or more intersecting gables, long rows of windows, and decorative timbering. The structures are asymmetrical and built using various materials.
Tudor Revival's popularity tapered off around World War II due to rising patriotism, which inspired homebuilders to favor quintessentially American styles like Colonial. Plus, more homes were being mass-produced during this time, and the intricate Tudor style didn't exactly fit in. However, plenty of examples of this architectural style can still be found today in the San Francisco area. Some stunning examples include a Bernard Maybeck-designed mansion and the Ernest Coxhead House in San Mateo.
6. Edwardian (1900-1930)
This Neo-Baroque architectural style became popular in early 1900s England (inspired by the reign of King Edward VII) before spreading across the pond. The Edwardian style blends elements of Art Nouveau, Victorian, and Georgian architecture. It includes hallmarks like domed rooftop pavilions, light colors, and more simplistic details — overall, it's a less ornate and more relaxed version of the Victorian architectural style. In particular, San Francisco's Edwardian-era homes are less flamboyant.
Since many San Francisco Victorian homes were destroyed in the devastating 1906 earthquake, the city today is full of many more Edwardian-style homes.

7. Mission Revival (1890-1920)
Inspired by iconic Spanish missions, this style grew in popularity during the Edwardian period. Most of San Francisco's remaining Mission Revival homes were built after 1901, and historians consider the style's popularity to be a reaction to industrialization during this time. Many people felt nostalgic for different periods in history, and the romantic and unique Spanish mission style is truly a callback to a different time.
The main elements of Mission Revival are stucco facades and decorative adobes. Today, you can find Mission Revival homes in the San Francisco neighborhoods of Glen Park, the Richmond, the Sunset, Outer Mission, and Noe Valley. Many buildings also incorporate this style — check out the historic Presidio military base, which features the iconic red tile roofs, stucco walls, and rounded bell gables.
8. Craftsman (1910-1920)
The Craftsman style is also considered a response to the rapid industrialization of the early 20th century. Since machines could produce more products than ever before, many worried that there would be no more originality in homebuilding. The solution? Handmade homes designed and built by skilled craftsmen far from the city center.
Typically, Craftsman homes feature round-columned porches with stone supports, gable roofs, wide eaves, exposed rafters, and handcrafted stone or woodworking. As the name implies, houses built in this style are intended to shine a spotlight on workmanship. Today, buyers tend to seek out Craftsman homes that can be restored and updated.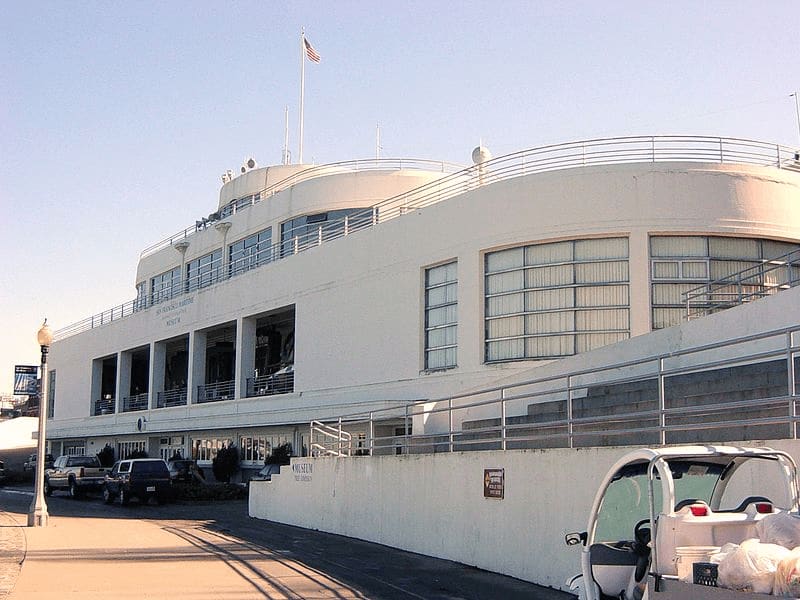 9. Art Deco (1920s)
Art Deco architecture typically reflects the flamboyance and excitement of the Roaring Twenties, with decorative geometric patterns and modern materials like chrome, glass, or steel. While this style was not often used for homebuilding, various Art Deco buildings can be found throughout San Francisco. Some examples include the New Mission Theater, which was renovated by Timothy Pflueger in 1932 to highlight the Art Deco style, and the Eng-Skell building, originally home to a laboratory and manufacturing plant.
10. Streamline Moderne (1930s)
Considered an offshoot of the Art Deco style, Streamline Moderne grew dramatically in popularity during the Great Depression, when Americans were dreaming of bigger and better things. This sleek, luxurious style draws inspiration from aerodynamic details on trains, cars, planes, and ships and incorporates long silhouettes, horizontal details, and rounded corners.
This more modern style is typically found in more recently developed areas of San Francisco, like Excelsior, outer Mission, and Noe Valley. Some prominent examples include the Malloch Building, an apartment complex designed by Irvine Goldstine and built in 1936, and the Aquatic Park Bathhouse Building's Maritime Museum, built in 1939. This museum took tremendous inspiration from ocean liners and even features porthole windows! Overall, the Streamline Moderne style was commonly used for public buildings from train stations to airports, but residential examples can be found in the Sunset District.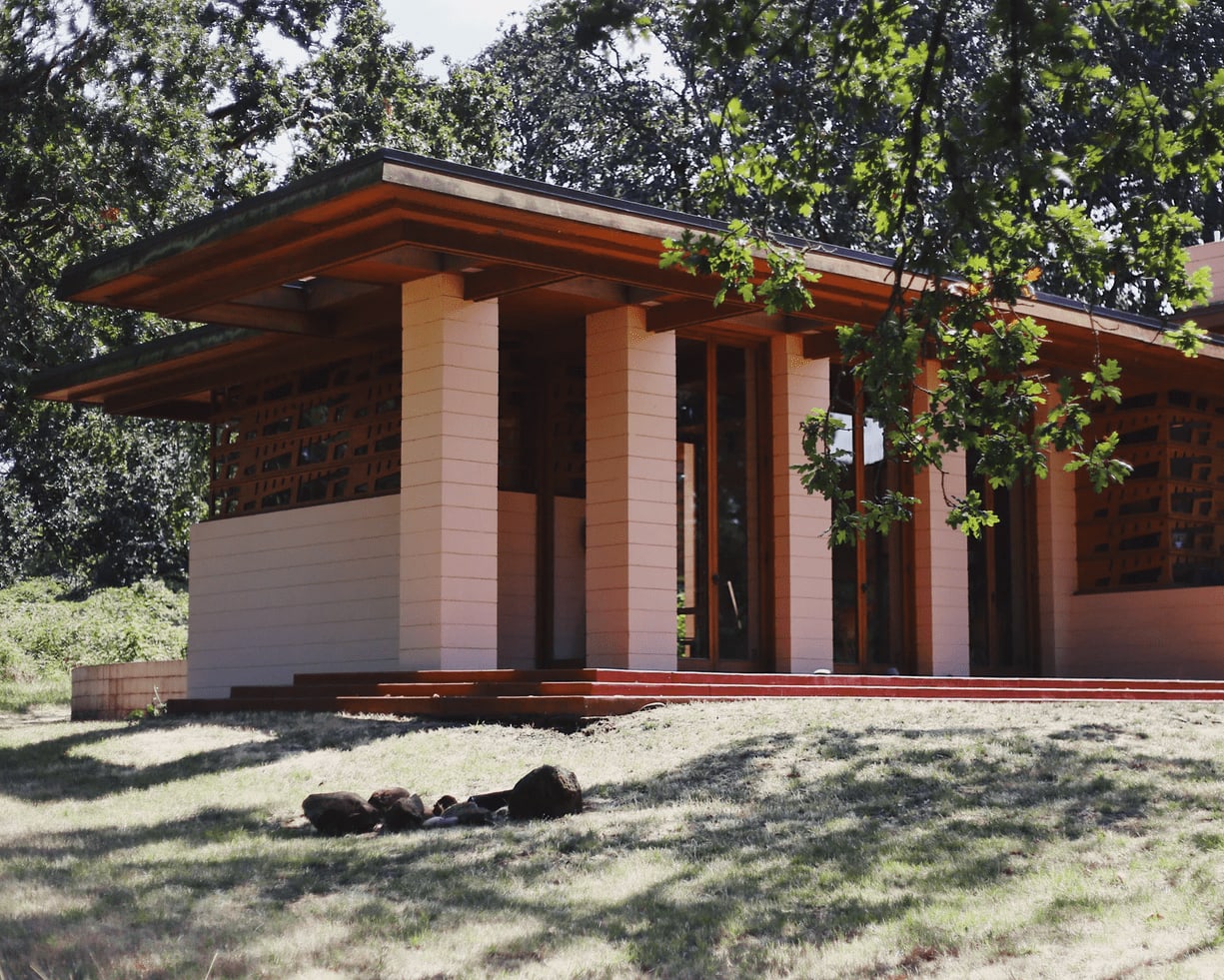 11. Mid-Century Modern (1950s-1960s)
Turning their eyes to the future, many architects and designers pivoted to building even more modern homes during the 1950s. Thus the Mid-Century Modern style was born! These homes typically feature open-concept floor plans and lots of glass, offering a seamless transition from outside to inside. Carports are an important fixture of these homes as well.
Land was scarce in San Francisco during this period since much of the city had already been developed. However, thanks to new technologies that protected buildings from harsh weather conditions, areas previously considered too difficult to build on became accessible. Many Mid-Century Modern homes were built in areas like Diamond Heights, Twin Peaks, and Golden Gate Heights during this decade.
12. Postmodern (1960s-1970s)
So, where were the newest San Francisco homes built? As San Francisco catapulted toward radical change in the 1960s and gained a reputation as the epicenter for counterculture, free-spirited and unique houses were constructed in areas like the Sunset, Golden Gate Heights, Diamond Heights, and Bernal Heights. Interior design also took a postmodern turn, with earthy tones, high-tech futurism, and hippie-chic natural elements.
Browsing San Francisco homes for sale? Contact Bay Area realtor Missy Wyant Smit today for all your San Francisco real estate needs!