The holidays are a magical time—filled with loved ones, gift-giving, and delicious food. But while you're preparing for your holiday celebration, it's important to consider ways to give back to your local community. From shopping local to volunteering with charities, here are 11 ways to give back in San Francisco this holiday season.
1. Shop Local
2020 has certainly been an unprecedented year for everyone. Small businesses have been hit particularly hard by the challenges presented this year. When it's time to tackle your holiday shopping list, it's a great idea to avoid Amazon and start by shopping locally. This allows you to find the perfect gifts for your loved ones while simultaneously giving back to your community—talk about a win-win! For the book lover in your life, check out Green Apple Books. This beloved book store has been a part of the community since 1967 and has a massive collection of both used and new books. Jeffrey's Toys, family-owned and operated since 1938, provides the community with educational and imaginative games, toys, and crafting supplies. Ayla carries high-quality, non-toxic beauty and skincare products and Koka Chocolates is the place to load up on chocolatey deliciousness.
2. Donate to California State Parks Foundation
With mountains, the desert, and beaches, California has it all. It's hard to imagine living in a more diverse and beautiful place. In the spirit of holiday giving, it's worth considering donating to the San Francisco-based California State Parks Foundation. This foundation is the only statewide independent nonprofit organization that is dedicated to protecting and advocating for the 280 inspiring state parks. They are dedicated to ensuring that the natural beauty, rich culture and history, and preservation can be enjoyed by generations to come. Whether you prefer to give monthly or on a one-time basis, rest assured knowing your donation will make a difference.
3. Lend a Helping Hand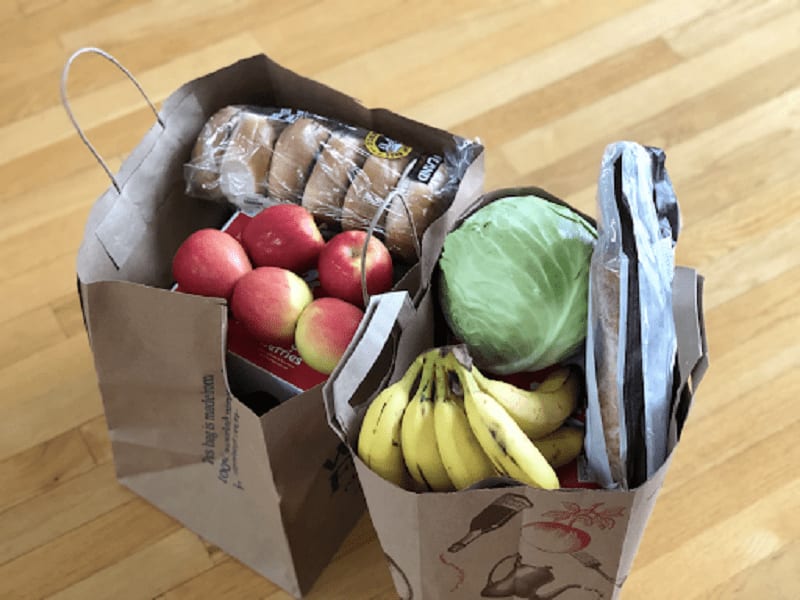 While it might not snow in San Francisco, keep an eye out for other ways that you can lend a helping hand. This might look like opening the door for an elderly individual, helping someone carry groceries to their car, or raking up leaves in the yard. Although seemingly small, these gestures go a long way when it comes to spreading kindness. You never know just how you might make someone's day!
4. Volunteer at Rocket Dog Rescue
Don't forget about our furry friends during the holiday seasons—especially those who don't have a home! Rocket Dog Rescue is an all-volunteer nonprofit group that is committed to saving homeless and abandoned animals from euthanasia in overpopulated Bay Area shelters. Believing that every animal is worthy of a second chance, they work to pair these animals with a loving home. If you're considering fostering or adopting a pet, you can do that here. You can also donate or volunteer your time. Volunteer activities might include tasks such as event planning, dog transportation, or dog handling.
5. Thank the Emergency Services
The holidays are the perfect time to express gratitude. So why not extend that gratitude to the emergency services that work tirelessly to ensure our safety? From doctors to firefighters to medics, these brave men and women often go unrecognized and unappreciated. Consider having your children create thank you cards or picking up some goodies and dropping them off at the local fire station. Noe Valley Bakery has been serving up their delicious baked goods since first opening 25 years ago. They carry an assortment of treats, ranging from cupcakes, pies, and cookies. You can easily order online, write a sincere thank you note, and drop off the goodies to your local first responders.
6. Donate Food to the Food Runners
Another simple way for you to give back this holiday season is by donating food to your local food bank. Start by going through your pantry or counters and collecting up all the cans of food that you no longer want or will not use. Instead of discarding these unwanted items, you can donate this excess food to help support the less fortunate. Food Runners, a local nonprofit since 1987, seeks to alleviate food waste across the city. Food Runners collect up food from individuals and businesses in San Francisco and deliver that food to food programs and local shelters that need it. This results in a stunning 20,000 meals every week in San Francisco. Depending on your availability, you can donate food, money, or time. If you choose to donate food, a volunteer from the nonprofit will pick up your donation and ensure that it goes to the correct location. This is a great (and easy!) way to show your community that you care.
7. Support a Local Artist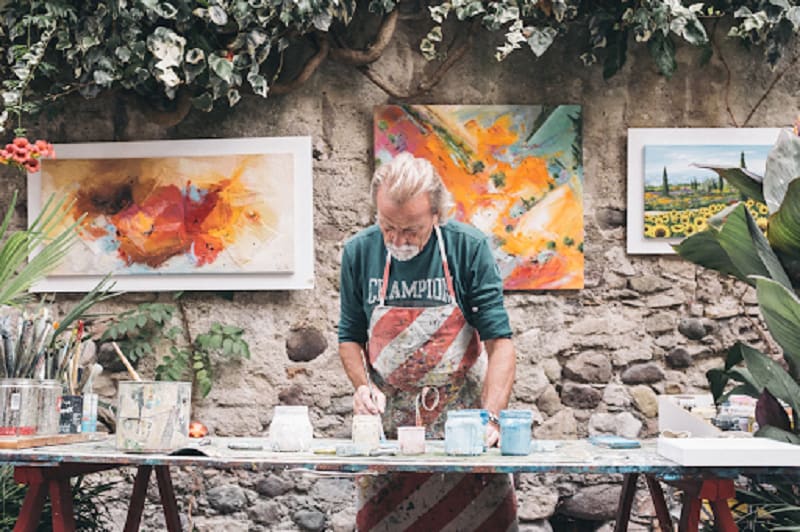 Use this holiday season to support a local San Francisco based artist. If you're not sure where or how to do this, we've got a suggestion for you. General Store, located on Judah Street, has been a creative hub in the city since first opening its doors in 2009. This quaint and rustic shop carries a variety of clothing, household items, books, jewelry, and other small knick-knacks. The majority of their products are made by California artisans. Likewise, Needles and Pens is another San Francisco based art shop and gallery that sells a variety of items, including handmade gifts, jewelry, accessories, and apparel. Since first opening in 2003, this local shop has been dedicated to building a bridge between the artistic community and the general public of San Francisco by creating an avenue where artists can sell their work. Perhaps more impressively, 50 to 60 percent of the majority of items sold goes directly back into the artist's pocket. Between the General Store and Needles and Pens, supporting a local artist couldn't be easier! Regardless of what you are looking for, these creative shops are sure to have something for everyone on your holiday list.
8. Donate to Simply the Basics
Simply the Basics is the nation's very first large-scale hygiene bank. This San Francisco nonprofit seeks to provide basic needs for individuals, organizations, and communities. Additionally, Simply the Basics seeks to remove barriers that prohibit individuals from focusing on their bigger goals. How can you be involved in the work that's being done? The easiest way is to donate. Your donations enable the organization to continue providing hygiene supplies for the most vulnerable in the community. $25 is enough for five hygiene kits and doubling that amount is enough for a family of four for a month. Regardless of how much you can give, you can rest assured knowing your donation is truly making a difference.
9. Tip Generously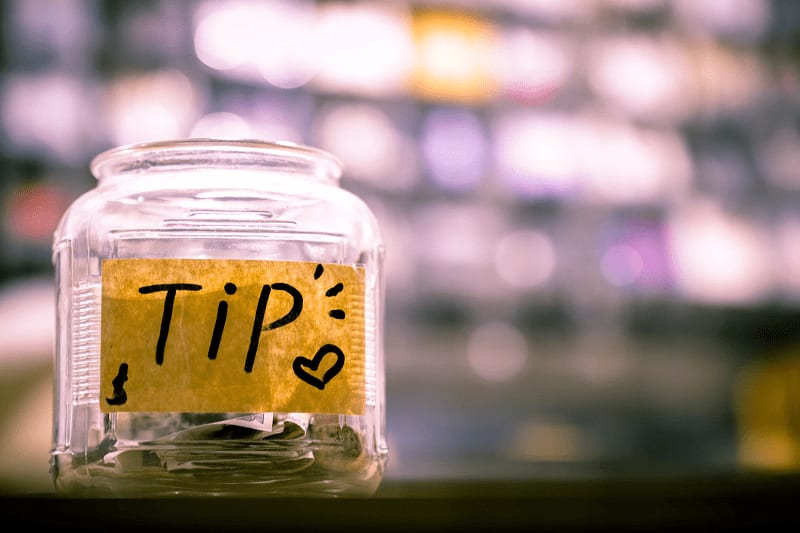 While you might not be able to go to a nice restaurant and sit down, don't overlook the value of tipping when ordering take out. This year has hit restaurants especially hard, so now is the perfect time to express some extra generosity. Most people leave between 15 to 20 percent, but why not make someone's day by tipping above and beyond the expected amount? This is sure to make someone's day.
10. Donate to a Local Charity
Donating to a local charity is one of the easiest ways that you can give back to your community. Since being established in 1984, Larkin Street Youth Services has given more than 75,000 young people the necessary tools to rebuild their lives. This San Francisco based nonprofit provides housing, education, employment assistance, and health and wellness support. The goal is to help young people get off the streets and achieve a successful future. Now is the perfect time for you to get involved! Donating financially is one of the most effective and practical ways for you to help Larkin Street. In 2019, the organization helped 2,200 young people due to the generous donations of individuals. Why not pass up your coffee once or twice this week and instead contribute that money to a better cause?
11. Give a Gift to your Teacher
This has been an undoubtedly challenging school year for both teachers and students. With that in mind, express your sincere gratitude to your child's teacher for their hard work and dedication. Encourage your child to make a craft or thank you note expressing their thankfulness. If you're wanting to take it a step further, shop locally for a gift to give. Grab a bag of deliciously roasted beans at Sightglass Coffee or perhaps a candle from P.F. Candle Company—both local San Francisco shops. Remember—a little thank you goes a long way!

If you are looking to explore San Francisco real estate, contact Missy Wyant Smit today. As one of the top Bay Area realtors, Missy serves a wide range of neighborhoods. Her expertise and dedication to clients will help you find the perfect property in no time.